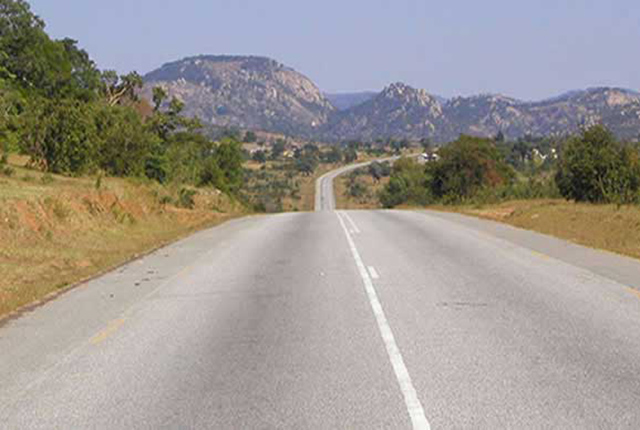 The ManicaPost
IT is beyond repudiation that society relies on a good road network as the basis to access jobs, business, health care, education and social connections.
Roads are of vital importance in order to make a nation grow and develop, thus a good road network becomes a crucial component in fighting poverty.
In fact, roads are the arteries through which the economy pulses!
It is against this background that roads are a crucial element in the development of a community on a localised level and a country's economic growth.
Prior to the Second Republic's roads rehabilitation programme, the country's roads were now in a bad shape, including major highways that are key in connecting different areas with the country's major business interests.
As a result of the road damage in most parts of the country, some residents actually took upon themselves to mend them.
With potholed roads in most parts of the country, deemed an increasing hazard to drivers, especially after the heavy rains in the 2016-2017 rainfall season, there was no doubt that there was a desperate need of a solution.
The New Dispensation reacted with speed and declared our roads a State of Disaster in order to facilitate the release of funds for maintenance and repair works.
The Emergency Road Rehabilitation Programme (ERRP) seeks to mend roads all the country's roads and great progress has been made already.
Initially divided into three key phases intended to span over the course of 36 months, the programme focuses on a number of tasks that will ultimately result in a major improvement for all those who travel on Zimbabwe's road network.
Since this declaration was made, huge strides have been made in restoring sanity on the country's road network, with a number of highways and important routes being refurbished.
Under ERRP1, more than 26 000km of Zimbabwe's road network was supposed to be repaired, with 840km of roads across the country being reconstructed.
A total of 8 340km was re-gravelled, with 17 093km re-graded.
ERRP2 is expected to do even more wonders across the country.
In addition, recovery efforts carried out in the Cyclone Idai ravaged Chimanimani District also saw many roads being rehabilitated.
Using the build back better concept, Government has constructed new roads and refurbished those that had been badly damaged by the devastating tropical storm.
The Jopa-Kopa Road is one example of the sterling work being done under the New Dispensation.
Chimanimani villagers heaved a huge sigh of relief after Government funded the construction of the tarred road.
The Jopa-Kopa Road is particularly important as it connects rural Chimanimani communities that produce bananas, pineapples, maize and sweet potatoes with their markets in Chipinge, Mutare, Harare and beyond.
Before it was tarred, the road was impassable, especially during rainy days, therefore its current state brings great convenience to the business, farming and commuting public in the area.
Apart from the Jopa-Kopa Road, most roads in Chimanimani are now better than they were before the March 2019 tropical storm, with durable tar and roadside culverts in place.
Government has also refurbished other roads in the district, including the scenic Cashel-Chimanimani Road.
It is encouraging to note that plans are in place to ensure that more roads across Manicaland Province are refurbished.
The Birchenough Bridge-Murambinda and Nyanga-Binya roads are also strategic as they provide important connections between agricultural areas and the market.
In the same breadth, the Chipinge-Mt Selinda Border Post Road is also of paramount importance as far as trade between the Zimbabwe and Mozambique is concerned.
Plans to have it spruced up are already afoot.
As the country works towards attaining an upper middle class economy in the next eight years, the shape of our roads plays a key role in the realisation of the country's goals.
And going by the determination and zeal shown by Government, all roads across the country will be in a much better shape in the not so distant future.
Our roads are very important public assets.