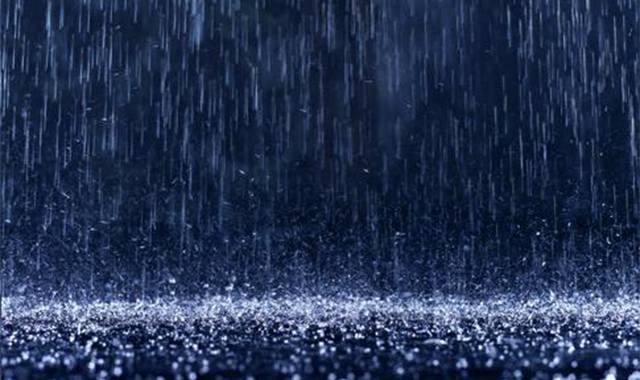 The ManicaPost
CLOUDY conditions, characterised by heavy rains and scattered hailstorms after a month of intense dry period have brought some beneficial soil moisture that will likely rejuvenate crops and pastures while increasing water levels in reservoirs for irrigation, gardening, livestock, domestic purposes and winter cropping.
The Meteorological Services Department of Zimbabwe (MSD) on Tuesday was spot on, predicting heavy rains coupled with violent storms.
Heavy rains on Wednesday pounded Manicaland — a largely agricultural province which last received significant rains early December.
Since then, maximum temperature hovered at around 38 degrees Celsius while the minimum temperature was around 25 degrees. Manicaland so far has planted 110 000 hectares under maize — but the crop was on the verge of immense suffering owing to a combination of late, erratic rains, severe mid-season dry spell, overworked infertile soils and erratic application of fertilisers.
The maize crop had looked miserable as it wilted in the scorching heat.
Irrigated tobacco was also affected as water levels in farm dams decreased, disrupting irrigation cycles.
The crop situation in the province is dire, but the rains can still be beneficial in ecological Region One and Two as well as improve grazing pastures, water levels in reservoirs and land preparation for winter cropping.
Meaningful harvests can still be salvaged in these regions if farmers, including those without irrigation, heed expert agronomic advice on crop varieties and crop management.
These regions have received significant rains and the crop and livestock are still in fair state.
The rains have also ameliorated hope in grossly affected regions where farmers had resigned to watching helplessly their crops wilting, although the intensity of the rains varies, with geographical location.
What is more appealing is that some areas lying in the rain shadow and low lying ones received significant precipitation.
The crops and pastures have been rejuvenated and expectations are that farming operations are in full swing.
Farmers should not waste time, but expend their energies on field work.
The season will be short, making it ideal for the planting of short season varieties.
Farmers should concentrate on hecterage which they can manage and feed optimally to ensure better yields.
It would be an exercise in futility to plant long season varieties and big portions that one cannot feed and manage properly.
Those in drought-prone regions should plant manageable portions of small grains with better chances of surviving in harsh dry conditions as well as diversify their sources of livelihood to include an assortment of livestock options.
Increased rainfall in the province will be a welcome development, particularly in the southern parts where low rainfall resulted in delays in planting, crop moisture stress, deterioration of grazing pastures and reservoir water levels. The rains can also help to improve grazing pastures and boost water levels in dams, for gardening, domestic purposes and enhance land preparation for winter cropping.
Farmers should, however worry about the violent nature of the rains.
Violent storms might wreck the irrigated tobacco as some farmers are reaping. To cushion themselves from potential losses, tobacco growers should insure their crop.
The situation is dire in communal areas across Manicaland and may worsen if the rains become truant – a situation likely to result in the province failing to harvest enough to feed its population.
In these regions, rain has been sporadic and indiscriminate and many farmers missed out on planting completely.
"Rainfall fed crops situation is generally very poor due to the long dry spell since the second week of December 2018. Emerged crops are struggling especially in sandy and gravelly soils. Effective rains this week will definitely correct the situation," said Mr Wonder Chabikwa.
Rain, in good measure, is needed now.
Our national yield is a function of many factors put together. The late onset of the rains, rainfall distribution, availability and affordability of inputs and crop management all contribute to what may be the result of the season. It is, however, too soon to make any reasonable prediction of the yields.