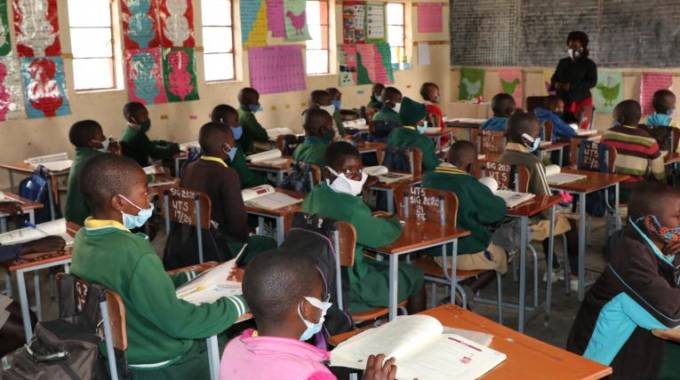 The ManicaPost
ON Tuesday, the country's future leaders go back to school for the Second Term.
Zimbabwe's school calendar was disrupted for much of 2020 and 2021 as the country tried to curb the spread of Covid-19.
Now as school teachers and their students try to make up for the time lost during the national lockdowns put in place to curb the virus, the Second Term will run for 69 days.
This is going to be precious time that should not be wasted by absent teachers or disengaged students.
The new and longer term offers students an opportunity to make serious progress on their syllabi.
However, in light of the Covid-19 pandemic, parents, guardians, teachers and students are naturally all anxious because they risk exposure even though strict protocols have been put in place at schools.
The students are also under academic pressure as they have to cover as much ground as possible during the course of this term in preparation for final examinations that will come as soon as the Third Term begins.
But as a nation, we have a choice.
We can choose hope instead of fear.
We can choose to find opportunities in this warped situation instead of seeing challenges.
Our choice will determine the path our children will take, so let us choose to see this time as a gift.
With that clarity in place, the schools need to engage in team-building activities as they are crucial following the last tumultuous year.
They need to communicate widely and transparently with all education stakeholders so parents and guardians are kept abreast with their children's needs in this Covid-19 era.
On the part of administration staff, the students and their teachers, they need to adhere to the laid down preventative measures.
The World Health Organisation recommends to ensure physical distancing, defined as keeping a distance of at least one metre from any other individual, as well as hand hygiene practices and age-appropriate mask usage.
These measures should be put in place to prevent the spread of Covid-19 in schools and into the community; and to ensure the safety of children and school staff while at school.
It is encouraging to note that the latest statistics from the Ministry of Health and Child Care show that in the past seven days, the figures for new infections have been plummeting.
Despite this, however, it is prudent for everyone to take a cautious approach as schools re-open so that the learning institutions do not turn into Covid-19 hotspots.
Parents can also sleep easy as their children go to school because to date, few outbreaks involving children or schools have been reported.
So far, data also suggests that children under the age of 18 years represent about 8,5 percent of reported cases, with relatively few deaths compared to other age groups.
However, cases of critical illness have been reported, hence the need to remain vigilant.
As with adults, pre-existing medical conditions have been suggested as a risk factor for severe disease and intensive care admission in children.
Schools also should educate staff and students on Covid-19 prevention measures, develop a schedule for daily cleaning and disinfection of the school environment, facilities and frequently touched surfaces, and ensure availability of hand hygiene facilities.
Those not feeling well or those who would have been in contact with a Covid-19 case should be quarantined at home until they have been cleared through tests.