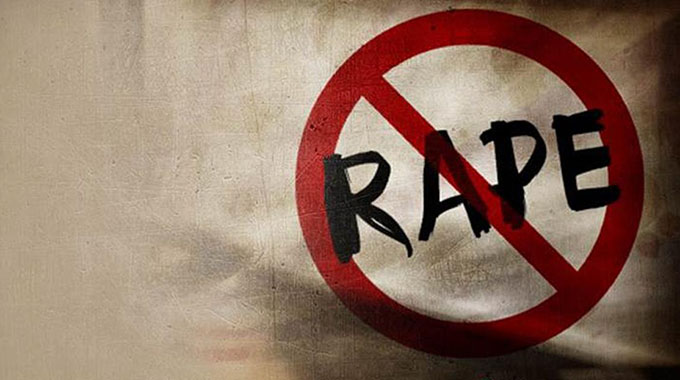 The ManicaPost
FROM November 25 to December 10, the world will join hands in commemorating the 16 Days of Activism against Gender-Based Violence. This year's commemorations will run under the theme: 'Orange the World: Fund, Respond, Prevent, Collect!'
The 16 days are used by individuals and organisations around the world to call for the prevention and elimination of violence against women and girls. During this time, facts on intimate partner and sexual violence against women is highlighted, with solutions suggested.
At a time when the world is retreating inside homes due to lockdown measures and services —including health and shelters — are being diverted to address the Covid-19 pandemic, reports have showed an alarming increase in GBV.
Therefore this year's campaign is particularly important as we seek to regain the ground lost in protecting the rights of women and girls.
Research shows that the root causes of violence against women and girls include harmful masculine norms and the acceptance of violence as a social norm.
When it comes to spousal abuse,cultural norms, religious beliefs and general low self-esteem contribute immensely to the abuse of women by their husbands.
Therefore, working with men and boys on gender equality is necessary to reduce or rather eliminate violence against women and girls.
The World Health Organisation's multi-country study on women's health and domestic violence against women has indicated that up to 70 percent of women experience physical and/or sexual violence by an intimate partner at some point in their lives.
Speaking at an awareness campaign ahead of commemoration of last year's 16 Days of Activism against GBV in Zimunya at a time when cases of rape had increased from 4 450 in 2010 to 8 069 in 2018, the Zimbabwe Gender Commission chairperson, Mrs Margaret Sangarwe said 22 are raped daily in Zimbabwe, with one woman abused every 75 minutes. One in three girls is raped or sexually assaulted before they reach the age of 18.
But despite the persistence of the 'real rape' stereotype, many women are victims of sexual violence in their own homes.
Marital rape is any unwanted sexual act by a spouse or ex-spouse, committed against a person's will, obtained by force, intimidation, or when a person is unable to consent.
The Zimbabwe Demographic and Health Survey (2015), published in November 2016, stated that 35 percent of married women aged between 15 and 49 experienced physical or sexual violence from a spouse, and of these women, 37 percent reported experiencing physical injuries.
Historically, women were viewed as the property of their husbands; while daughters 'belonged' to their fathers until marriage and subsequently to their husbands.
Rape laws therefore seek to protect men's property (daughters and wives) from other men, rather than to protect the women's rights. Rape laws did not protect wives from marital rape because husbands were believed to 'own' their wives.
The Sexual Offences Act came into effect in 2001, thereby making marital rape a punishable crime. According to the Act, marital rape carries a charge similar to that of rape.
Sadly, only a few women have actually put this piece of legislation to use for various reasons. Women are sometimes reluctant to report abuses to the police due to social stigma and cultural reasons. Women may also submit to sexual abuse to obtain food and other basic life necessities and therefore prosecutions of marital rape have been rare.
Police have therefore set up Victim Friendly Units to handle rape cases, including marital rape. Additionally, a number of non-governmental organisations are providing support services for women who have experienced violence, including counselling and shelters.
But despite all these efforts, there has not been enough discussion around the topic, which is considered sensitive and deeply rooted in complex cultural dimensions. For many, it is difficult to accept that marital rape is a crime simply because the perpetrator and victim have a relationship and live together.
Children from happy families are likely to have more social, emotional, behavioural, cognitive and general health well-being when compared to those that come from families where there is violence between their parents.
The time to talk about this scourge and address it is now as the protection of women and girls' rights will translate to an empowered and more productive community.