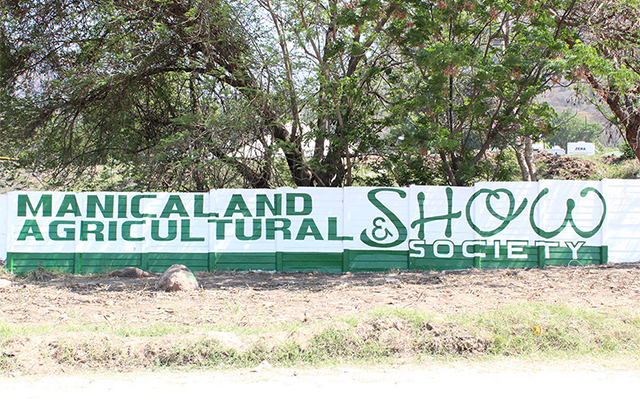 The ManicaPost
IT is that time of the year when exhibitors from the length and breadth of Manicaland Province and the nation at large converge at Mutare Showgrounds for the annual agricultural show.We want to hail the organisers of this year's event for adding another day to make it a five-day event unlike previous years when it was a four-day event.
While we appreciate this positive development, gone are the days of talk shows, exhibitions of this nature should provide farmers, would-be farmers and technicians with a chance to learn new innovations and technologies that will spur the growth of the agricultural sector.
Running under the theme: "Embracing climate change through sustainable innovations", the idea is appropriate as the advent of climate change can no longer be ignored given its ruinous consequences especially on resources.
More than ever, the obtaining extreme weather vagaries have put to the fore the need for manufacturers of farming equipment and chemicals, and service providers to be innovative, receptive and embracive to new discoveries, research and agronomical advice.
The current situation demands a deviation from the usual culture of business as usual. Instead, they should weigh, pursue and embrace models of farming suitable for and sustainable in their regions.
Farmers too should not be parochial, but think from outside the box and appreciate how others in similar or worse circumstances are doing.
Therefore, this era of climatic unpredictability demands farmers to adopt a paradigm shift and explore alternative routes to sustainable rural livelihoods in those contrasting agro-ecological settings.
It is against this that everyone should know that the purpose of professional exhibitions in agricultural industry is to introduce the production ability of the country as a powerful arm in interacting economically, commercially and scientifically, as well as exhibiting technical and professional capabilities and abilities of the nation's producers and industrialists.
Zimbabwe should take a leaf from countries like Iran, Israel and China which have harnessed technology on the backdrop of climate change to develop their agriculture and produce surplus for exports thereby bringing in the much-needed foreign currency. There is a close relation between sustainable development of countries and their progress in technology and economic development.
In all industrial and developed countries exhibitions play an important role as powerful, flexible, cost effective business tools especially for heavy and key industries and this should be the case with all exhibitions in Zimbabwe.
Due to importance of agriculture and subordinate industries in both local and global economy, agricultural exhibitions are usually among the most important and effective ones and those who will attend this year's Manicaland Agricultural Show should find time to grasp as much knowledge as possible to help in turning around the economic fortunes of this country. Farmers and all exhibitors should know that new approach in agriculture is based on health and utilising the core competency of nature gifts in all aspects of life.  Players, managers and policy makers in the agricultural industry must know that to achieve their goals, they should use all opportunities for exchange of know-how and new technologies and promote their services.
We hope that with cooperation of farmers, policy makers, industry owners and experts through the Manicaland Agricultural Show we can pave way for a rapid radical progress in our command agriculture. We also want to take this opportunity to warn all troublemakers to stay-away from this important event. Law enforcement agents should ensure that a peaceful environment prevails, as some rabble-rousers usually take advantage of these gatherings to pursue their agendas of demonising the country as a lawlessness one.