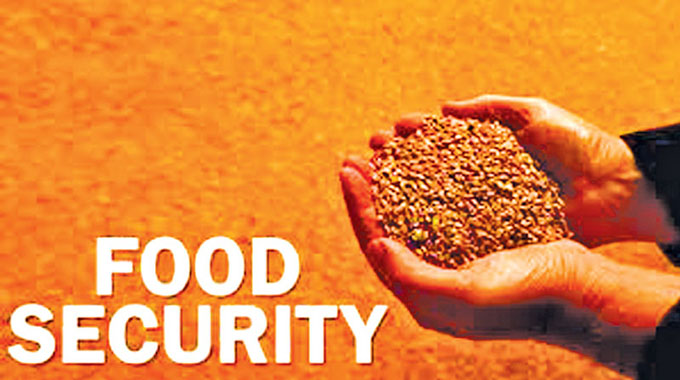 The ManicaPost
THE summer farming season is already here, with irrigated tobacco being transplanted from seedbeds to the fields.
Buoyed by the recent announcement of normal to above normal rains as well as the agricultural and food systems transformation strategy, which seeks to achieve a US$8,2 billion agriculture industry by 2025, the 2020-21 farming juggernaut is already in motion.
The US$500 million John Deere tractor facility will see the company supplying 1 300 tractors, 80 combine harvesters and other related agricultural equipment to farmers.
On the other hand, Pfumvudza – a concept that aims to climate proof agriculture by adopting conservation farming techniques and utilisation of small pieces of land as well as applying correct agronomic practices for higher returns — has been embraced by many.
With Government having pledged to continue supporting the agricultural sector, surely this is a game changer.
Agriculture is the nerve centre of the country's economy as it contributes between 15 to 18 percent of the country's Gross Domestic Product.
Whenever this sector catches a cold, its effects are felt across the whole economy.
Therefore news of good rains is always sweet music to any patriotic citizen's ears.
With Zimbabweans' hard working culture, we are guaranteed of seeing vast tracks of lash green farmlands this farming season.
It is crucial that we all help this beautiful nation in reclaiming its breadbasket status.
Zimbabwe is endowed with conducive climatic conditions and good soils. That, coupled with Zimbabwe's highly literate human resource base, should take the country to another level of agricultural productivity and food self-sufficiency.
As the manufacturing sector grapples with uncertainty in this Covid-19 era, agriculture could provide the much needed relief.
With some people working from home, they are now productively using their land, even in urban settlements.
Increasing productivity levels per hectare is the major driver for achieving food security in the country.
But just like in any other business venture, there is no room for short cuts or speculations in farming. Strictly adhering to best agronomic practices is the tonic for success in this highly lucrative venture which has been changing many people's ventures over the years.
Precision agriculture remains the key to successful agriculture.
When planting their crops, farmers should not ignore the element of time and rainfall predictions. A rushed job will not yield the desired results.
Farmers are also advised to get all the required inputs ahead of time to avoid applying it late. They should look out for the inputs' quality and acquire the adequate quantities.
Knowledge is power and farmers should not shy away from learning from experienced colleagues in the game.
Agricultural extension plays a central role in promoting productivity through educating farmers on good agronomic practices.
The extension services personnel in Zimbabwe is technically knowledgeable. Their expertise guarantees the nation of a very good harvest if all farmers tap on this knowledge.
However, it should be borne in everyone's mind that the ultimate goal of farming is not growing the crops only. The cultivation and perfection of human beings, which means improving peoples' livelihoods and economic well-being, is also crucial.
The imminent bumper harvest will result in the growth of the country's GDP. Food security and maize exports will also be increased. As a result, the import bill will be reduced, with the foreign currency savings being channelled to other sectors.
Reclaiming the breadbasket status is no longer a pie in the sky, but rather a reachable and imminent dream that will come true by the end of this farming season.
This is the time for the country to soar like an eagle and show the world that despite all the challenges, Zimbabwe is still a strong nation that has the potential to reclaim all its lost glory.