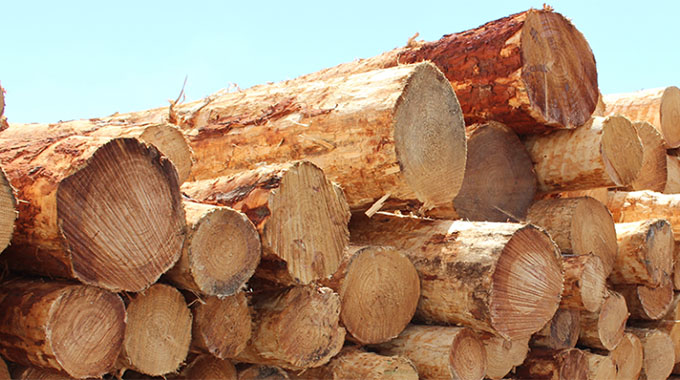 The ManicaPost
There is an urgent need for Zimbabwe to come up with ways to revive the timber industry which has significantly gone down over the past decades due to a myriad of challenges.
Not only is the country faced with a serious shortage of timber within the next eight or so years, there is bound to be a massive ripple effect along the value chain should this happen.
Now, it is not only the survival of the timber industry that is at stake here, the whole forestry sector needs a complete overhaul for the country to realise any benefits from this all important sector, chief among them, mitigating dangerous emissions that are contributing to climatic changes.
Zimbabwe needs a rigorous forestation and reforestation drive if it is to reach its target of increasing forest cover to 46percent from the current 36 percent by 2030.
The Climate Change Management Department in partnership with the United Nations Development Programme (UNDP) last month held consultative workshops to get a multi-sectoral input into the low emission strategy development.
Last year, Russian Government availed $1 million to Zimbabwe to assist the country implement its Low Emission Development Strategy in line with international gas emission standards.
Under the Paris Agreement, Zimbabwe pledged to reduce greenhouse gases emissions by 33 percent per capita below the business as usual projected scenario by 2030.
Zimbabwe has also committed to restore two million hectares of degraded forest areas by 2030 under the Bonn challenge.
According to experts, regenerating degraded forests remains one of the key strategies that the country can implement towards attaining its targets.
In addition, research has also shown that settlement expansion is behind most of the decline in forest resources in Zimbabwe, followed by agriculture expansion, firewood and tobacco curing.
For timber plantations in Manicaland, more than 40 000 hectares have been lost to illegal settlers over the past decade curtailing any moves to grow the sector by industry players.
The situation was exacerbated by the harsh effects of Cyclone Idai which destroyed a significant chunk of timber plantations in Chimanimani.
The problem of forest degradation is not within the timber industry alone, there is need to revive the natural forests as well.
Communities that have played a major role in the depleting the forests and landing the country in its present situation also have a role to play in reviving the forests.
The Forestry Commission should be commended for embarking on a five-year fruit tree planting programme in 2016, which is targeted at increasing the number of fruit trees in the country.
The programme was basically looking at planting two million trees every year through Public Private Partnerships with players in the fruit processing industry.
However, communities have been feeling excluded from managing and benefiting from resources around them. It is a key aspect if we are to ensure that the resources remain there for the purposes of mitigating climate change.