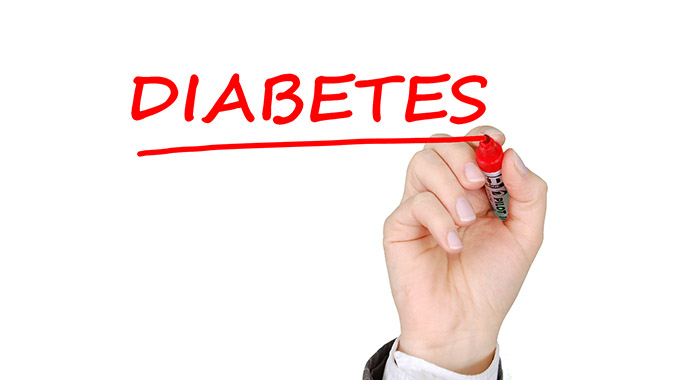 The ManicaPost
IN 2007, the United Nations General Assembly adopted resolution which designated November 14 as World Diabetes Day.
This was necessitated by an increase in chronic diseases across the globe.
The World Diabetes Day calls for the urgent need to pursue multilateral efforts to promote and improve human health and provide access to treatment and health-care education.
Although in the past chronic diseases like stroke, diabetes and cancers were viewed as the 'rich-men's diseases and common only in high-income countries, they are now becoming the dominant sources of morbidity and mortality worldwide.
Diabetes alone has over the years wreaked havoc in most countries' health delivery systems as it is a major cause of blindness, kidney failure, heart attack, stroke and lower limb amputation.
According to the World Health Organisation, the number of people with diabetes rose from 108 million in 1980 to 422 million in 2014, while in 2016 an estimated 1,6 million deaths were directly caused by diabetes.
These statistics can be alarming to anyone.
Therefore the need to maintain a healthy lifestyle can never be underestimated.
A healthy lifestyle entails eating healthy, having regular medical checks as well as doing regular exercises.
Sadly for most Zimbabweans, the culture of having regular medical checks is still foreign. Most people usually wait until one is bedridden before having some crucial tests done.
Our health is of prime importance, a stitch in time saves nine.
Early diagnoses will lead to early treatment or management of any condition.
Over the past years, many people have been shunning high fibre traditional grains in favour of refined and fast foods, thereby weakening their immune system in the process.
Government has been playing its part in funding and promoting the production of traditional grains. We therefore call upon everyone to embrace this initiative as it will have long term benefits on our health.
If every household dedicates a small portion of its land to the production of traditional grains, more lives will be saved as people's healthy eating will be guaranteed.
Manicaland is blessed with all the five natural regions, thereby ensuring that all districts have their own unique sources of healthy foods.
From the production of table bananas, avocados, pineapples, macadamia nuts, citrus fruits to traditional grains like rapoko, finger millet, sorghum and cow-peas; everyone has a wide choice of foodstuffs to choose from to stay healthy.
Most of the crops in the province are organically produced.
Regular exercising should also be part of everyone's health regime. Gone are the days when pot-bellies were viewed as a sign of wealth.
The late national hero and music icon, Oliver 'Tuku' Mtukudzi, was spot-on in his song 'Mupfumi Ndiani'. In this song, Mtukudzi encouraged the maintenance of one's health, saying you might have all the riches but still be poor due to ill-health.
This year's World Diabetes Day theme is 'The Nurse and Diabetes.' The theme seeks to raise awareness around the crucial role that nurses play in supporting people living with diabetes.
Nurses currently account for over half of the global health workforce. They do outstanding work in supporting people living with a wide range of health issues and everyone should appreciate their crucial role.
We, therefore, applaud the Government and nurses for finding each other and ensuring that a conducive working environment is availed in all our medical institutions.
As Zimbabweans, we also call for everyone's involvement in ensuring the implementation of prevention measures. Most premature deaths that occur are preventable through healthy lifestyles.
The epidemic of chronic diseases can be halted.
The demand for action must come from everyone. The solution is in our hands.