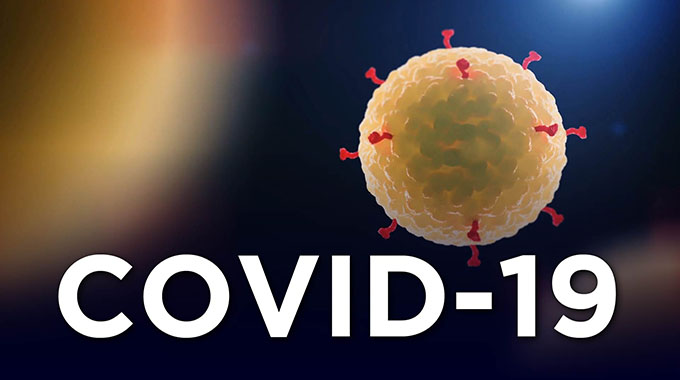 The ManicaPost
SINCE March 23, Zimbabwe's borders have been closed to non-residents to fend off imported Covid-19 cases.
Five months down the line, we are deep into this strange and difficult new reality where we have to quarantine and self-isolate to break the chain of local infections.
While more than 24 million people have been infected by the virus globally since it emerged last year in December, Zimbabwe's Covid-19 cases have been steadily increasing, with the number standing at 6 251 as of Wednesday, including 5 001 recoveries and 179 deaths.
Several quarantine centres have since been established across the country.
Hundreds, if not thousands of people, have passed through these centres before being cleared after the mandatory quarantine period. Others have been self-isolating themselves in their homes.
As people from across the world join forces to stop the spread of Covid-19, it is indeed a difficult time for humanity as this is uncharted territory.
This is a testing time for our resolve.
We do not know when things will start to get back to normal, or what that new normal will look like, but we do know that in terms of large-scale events – trade shows, conferences and awards ceremonies have been off the agenda for the past five months and might not be considered for some time to come.
These measures to contain the virus have not been easy as they have significantly altered our way of living.
Fortunately, the efforts are starting to bear some fruits.
There is light at the end of the tunnel.
During the past week, the Africa Centres for Disease Control and Prevention reported that the average daily cases of coronavirus in Africa had fallen from 11 000 the week before to 10 300 last week.
While it might be too early to celebrate, this is the fuel required to keep us going. After a sustained rise in the number of new confirmed cases of Covid-19 in Africa, the week-on-week drop was a welcome relief.
Such information is an indication that Africa is going in the right direction in curbing the virus. If we continue in this direction, a day will come when we will not record new cases of Covid-19, and then that day will turn into weeks and then months.
In Zimbabwe, the 5 001 recoveries include a Rusape couple who recently tested negative after a month of illness.
Therefore with only 1 071 active cases, the nation remains hopeful as its recovery rate is now close to 80 percent.
Covid-19 is not a bleak tunnel.
It is a journey that we have learnt to walk during the past few months.
We now know what to do to protect ourselves and our loved ones.
We now appreciate the need to get into quarantine after possible exposure, the need to observe physical distancing, the importance of correctly and religiously wearing face masks and the need to practice good personal hygiene.
Yet despite this, there are some bad apples amongst us, those who disregard all the measures put in place to curb the contagion.
They go on to interact and possibly infect their loved ones.
This fight is supposed to be our social responsibility to humanity.
The police should not have to force us to avoid crowded places and keep the distance from other people during this period.
On a personal level, practising physical distancing and staying at home unless it is absolutely necessary for us to go out is the new normal that will see active cases dropping even further.
Humanity must maintain this culture for the sake of posterity.