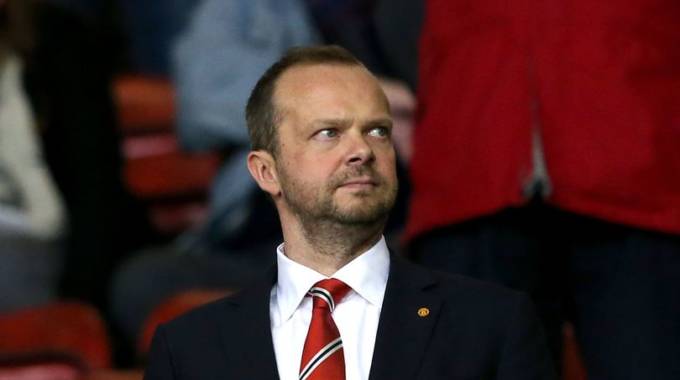 The ManicaPost
IN the spring of 2014, after the sacking of David Moyes, Manchester United set about establishing exactly what their future managers should look like and deliver.
It is to their enduring frustration and disappointment that, almost eight years on, they are still trying to fit someone to the template.
Back in 2014, there was an acceptance following the Moyes failure that things had to change.
United had tried and failed to fit Moyes in to the simple old-fashioned structure of all-encompassing managerial power left behind by Sir Alex Ferguson and it had not worked.
To this day, United feel as though they failed Moyes, that they let him down.
The Scot lasted eight months.
After canvassing opinion from people like Ferguson, Sir Bobby Charlton and Bryan Robson, United's new chief executive of the time, Ed Woodward, and the club's board established four fundamental criteria they would demand from future managers.
In short United wanted a manager to play attacking football with X-factor players, who would not be afraid to draw from the club's famous academy, who would be humble off the pitch but produce a team that was arrogant on it.
Finally, of course, the new man must be able to win.
As Woodward prepares to depart Old Trafford at the end of this month, he knows that he has failed to deliver.
United, he firmly believes, are in a better place than the day Ferguson walked away in the early summer of 2013 and effectively took the majority of the club's know-how with him.
Back then United had antiquated recruitment and scouting processes, for example.
They don't now.
They had virtually no player care set-up.
They do now.
The training ground is better.
The stadium is (marginally) better.
But United's team continues to flounder and that, as always, is what matters.
There has been no Premier League title in the Woodward era.
Not a sniff of one.
He has hired and sacked four managers.
And as he leaves – in all likelihood to another job in football – the 50-year-old knows that ultimately much of that is on him.
Woodward's reign began badly.
Promoted from within to succeed David Gill in 2013, Woodward sat down for lunch with Ferguson at the London restaurant Scott's soon afterwards.
Two hours in to what was supposed to be a celebratory meal with a new future at its core, Ferguson told his new boss there wasn't to be one.
He was planning to retire at the end of the season.
Well-placed United sources say Woodward was so horrified he began to doubt whether he still wanted the job.
Ferguson, on the way to winning United their 13th Premier League title, was a genius from whom Woodward had intended to learn.
Now he was on his own.
Moyes, appointed on Ferguson's say-so, came and went quickly.
He was, with hindsight, the fall-guy.
United had survived and thrived on the back of Ferguson's brilliance for two decades.
Without him, there was nothing left.
As Woodward began the long and expensive job of fixing what was broken – of dragging United in to a new world already threatening to be dominated by super-smart and super-rich Manchester City – he appointed Louis Van Gaal.
Everyone that United's fast-expanding football operation spoke to – including former Van Gaal players – told them of his love of attacking play.
At 62, the Dutchman was also considered to have the experience to manage a group of senior players who had simply not taken to Moyes.
The way they like to describe that appointment inside Old Trafford is to say 'we were trying to replace the engine while flying'.
Again, it didn't work. Van Gaal – once of Ajax, Barcelona and Bayern Munich – brought a brand of micro management to the United's training pitches that simply suffocated the club's players.
On his first pre-season tour to America in July 2014, Van Gaal tried to instruct Wayne Rooney how to take a penalty in Washington.
Rooney was England captain at the time.
'Van Gaal was viewed as a man who played attacking football but when he came to us he evolved in to an even greater possession based coach than he had been before,' recalled a United source.
'He didn't have the top talent he needed to do that and basically he didn't deliver attacking football at all.
'So that broke one of our four core pillars right from the start. It wasn't Man United. We would rather win 4-3 than 1-0.'
Van Gaal's United finished fourth and then fifth in the Premier League.
In Woodward's eyes the team was heading south and by the time Van Gaal's side won the 2016 FA Cup Final, the coach was a dead man walking and Woodward was prepared to take what has always looked like one of the biggest gambles of his time in office.
He appointed Jose Mourinho.
Mourinho and United never felt like a great fit.
The Portuguese – once such an innovator at Porto and Chelsea – had developed a habit of blowing clubs up from within.
His spell at Real Madrid had been particularly toxic.
Did this appointment really fit with United's modern ethos?
Attacking football?
Humility?
In short it didn't and United knew it.
But by now – already three years on from their most recent title – they were getting a little desperate.
Those who know Woodward describe his appointment of Mourinho as a 'compromise' designed simply to win the Premier League.
Woodward read eight books about his incoming manager and spoke to dozens of people within football.
He knew he was effectively inviting a stick of dynamite in his football club.
Another United source told Sportsmail this week: 'The idea with Jose was we would swallow the pill, not get everything we wanted, put up with the chaos but at the same time get this monkey off our back and win the league.
'We knew that tightened, paranoid environment Jose creates at clubs can only last for a while. It cannot survive. We knew what we were getting. But we thought he would win us the league first before it exploded.
'But it didn't work. Again.'
To this day Woodward is known not to be dismissive of the job Mourinho did at Old Trafford.
The two men fell out when Woodard was advised by his new recruitment department not to agree to the purchase of two new defenders the manager wanted in the summer of 2018.
Mourinho had changed his mind on agreed targets at the last minute.
Nevertheless, Mourinho won the League Cup and Europa League in his first season and finished second in the Premier League with 81 points a year later.
Mourinho has described that as one of his best achievements in football, which sounds odd given United still finished 19 points behind champions City.
But Woodward actually agrees.
He believes this period was one of United's "up cycles".
Another came just last year when United finished second to City again, under Ole Gunnar Solskjaer. – Mail Online.