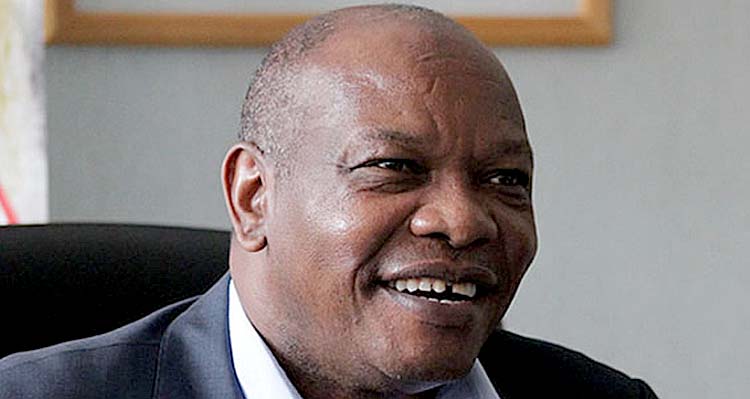 The ManicaPost
Kudzanai Gerede Business Correspondent
Zimbabwe's economy showed commendable resilience in the wake of post-election violent protests that halted business in the capital city, Harare last week Wednesday claiming six people and destroying valuable property in the process.
Violent protestors stormed Harare central business district Wednesday mid-morning demanding immediate release of presidential election results and claiming opposition MDC Alliance leader had won the presidential vote.
They vandalised property and committed acts of arson which brought business to a close before members of the combined security forces quelled the situation.
However, business resumed at snail pace the following morning, gathering momentum during the day with the usual bustling atmosphere resurfacing by close of week.
This resilience has been attributed to positive sentiment within the market which has been prevailing since the new dispensation came into power last November.
This saw market forces defy threats of instability in the capital city, which has a massive bearing on the entire economy.
Experts say, any economy once vulnerable to unfortunate events such as those that took place in the capital city last week become volatile, massive economic losses would be incurred.
But a week later, the market remains stable albeit gaining confidence particularly from investors.
Firstly the Zimbabwe Stock Exchange made tremendous gains with major counters recording significant gains, giving a 10 percent rise to ZSE market capitalisation from $ 10 billion prior election week to $ 12 billion post election violence.
Earlier this week, the Zimbabwe Tourism Authority issued a statement dispelling notions of instability within the country citing that destination Zimbabwe is safe.
"The ZTA would like to inform all valued tourists from both the domestic and international markets that, notwithstanding the post-election violence witnessed on August 1, 2018 in the capital city Harare, Zimbabwe remain a safe destination for any travel," said chief executive officer, Karikoga Kaseke in a statement.
Even the parallel money market remained unchanged despite unrelenting political drama with inquiries by Post Business in most illegal trading places showing the disturbances of last week did not influence fluctuations in exchange rates between the bond notes and major currencies like the South African Rand and the American Dollar.
However, going forward most people who spoke to Post Business said the newly elected government should deal with the scourge of multi-tier pricing system which is giving relevance to the parallel money market where mobile money such as ecocash, real time gross settlement (RTGS), bond notes and USD values differ in the informal market while the official rate sets them at par.