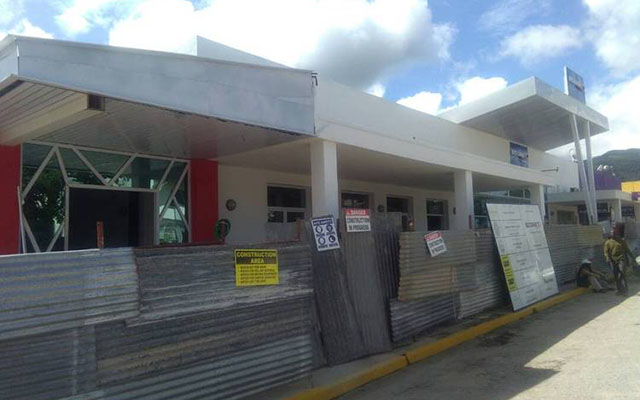 The ManicaPost
Luthando Mapepa Chipinge Correspondent
THE country's largest mobile service provider, Econet Wireless has expanded its presence and operations in Chipinge following the official opening of an outlet where customers will access an assortment of services and gadgets under one roof.
The company, which has been operating a mobile shop in the past with clients waiting in the open to access service, has relocated to the NSSA complex, where it offers cell-phones, connectivity, banking and home security gadgets under the same roof.
The shop was opened last Friday with Econet Wireless chief sales manager Mrs Ivy Sithole saying the mobile service provider was in Chipinge to impress and stay.
"Econet Wireless continues to expand its operations to cover the whole country and our customers in Chipinge must enjoy our services with no inconveniences. Our organisation wants to make sure that customers receive best services regardless of location.
"We are also happy to announce that the company has been contributing to national development through payment of taxes and employment creation,"she said.
Speaking at the same event the assistant district administrator Mr Teddius Beto said the district was impressed by the confidence shown by the company to invest in Chipinge.
"Chipinge as district welcomes the gesture by Econet and for us this signifies confidence by the corporate world. Our two local authorities have embraced the concept of ease of doing business being advanced by Government and we urge other big companies to emulate Econet and invest in Chipinge," said Mr Beto.
"We are told that Econet intends to expand its operations in the district by constructing a new shop at Checheche Growth Point. This is a clear testimony that we are indeed developing as a district," he added.
Econet Wireless regional manager Mr Parshon Marangwana urged young unemployed youths in the district to join its rank and file as agents to sell its various products.
Chipinge Central MP Cde Ray Machingura, attended the occasion and expressed gratitude to Econet for creating employment to the youths.
He urged the company to upgrade and ensure that its network is accessible in all the corners of the district.