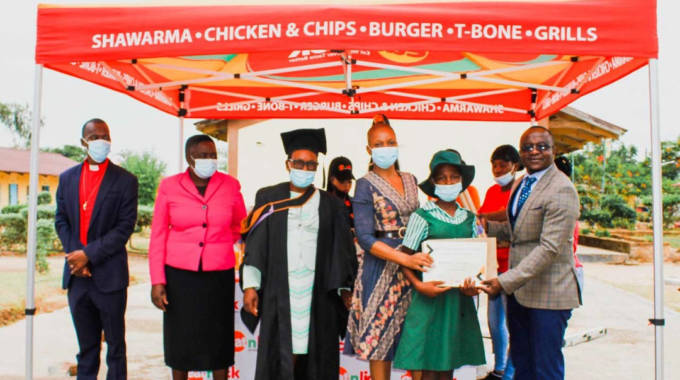 The ManicaPost
Post Reporter
ECXELLING pupils at Chinyauhwera High and Munyarari Primary schools in Mutare rural are in line to reap rewards after fast food operator Eat n Lick unveiled scholarship programmes at the two learning institutions.
This is part of Eat n Lick's social corporate responsibility as it ploughs back into the community.
The fast food operator sponsored the two schools' prize giving ceremony held at Chinyauhwera High before schools closed.
Over 102 outstanding pupils at the two schools walked away with prizes during the event.
Eat n Lick chairman Bishop Isiah Musabayana said the gesture was inspired by the need to reward academically gifted pupils in rural communities for their industry and assist them in pursuing their studies further.
Bishop Musabayana is a former pupil of both schools.
He said they will sponsor the scholarships up to university level.
"We have unveiled scholarship sponsorships at Chinyauhwera High and Munyarari Primary schools as a way of rewarding excelling pupils. There is a lot of potential in rural schools that needs to be harnessed and our prize giving and scholarship programmes are aimed at achieving that end.
"The best three pupils in each Grade and Form will get their school fees for the whole year covered. Those who excel in their A-Level final examinations will also get a full scholarship to enrol at any local university of their choice," said Bishop Musabayana.
He added that they are keen to be involved in more philanthropic activities at the two schools.
Munyarari Primary headmistress Mrs Saungweme thanked Eat n Lick for the gesture, describing it as motivating.
Chinyauhwera High headmaster Mr Mutibu said the development will inspire the pupils to emulate Bishop Musabayana as a successful businessman who passed through the two schools' corridors.