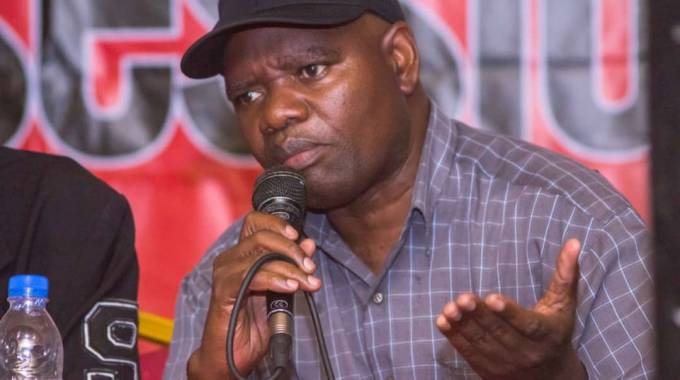 The ManicaPost
Compiled by Liberty Dube
Mutare Motoring Club
THE club will this Saturday host a potentially-explosive burnout dubbed 'Easter Spinfest Mutare'. Car spinners from across the country will entertain motor sport lovers. A guest spinner, Mad Chizo from Zambia, is expected to grace the event; while Team Masgee, Ice Motorz, Captian Powers will come from Harare. Mutare will be represented by CJay Motorz, Saeed Motors, Team Pride, Team Altezza and Dailo Motors, while Karoi will be represented by Team Good to Go.
Rozvi Bottle-store
King of Marabi Music, Kireni Zulu, descends on Mutare tomorrow (Saturday) for his first ever show in Dangamvura where he headlines the Easter and Independence festivities at the venue, popularly known as Creche YeMadhara.
Zulu who is popular for comic traits through his lyrics in songs such as Ndichakuvaraidza, Kugeza, Murume, KwaRandasi, Ndidzorere Mari Yangu, Murume Wangu, Kunhonga and Handichada will be supported by Harare-based, but Mutare-born artiste, Juicer Mpostori. Resident deejays will entertain revellers on the turntables.
Eden Lodge
The tourism and recreation facility on Saturday hosts an Easter Family Fun Day which will include a treasure and Easter egg hunt.
Activities such as swimming, board games party, horse riding, mini golf, volleyball, jumping castles, canoeing, storytelling and quiz will be offered, while an all-day buffet for snacks and drinks will be available.
Pine Tree Inn
The hotel nestled in the majestic Susurumba Mountain, which attracts hikers from across the world, will this Easter holiday, starting today (Friday) see tour guides taking fun lovers on a two-hour hike with spectacular views of Juliasdale.
Part of the activities also include horse riding, golfing and casino. Music will be provided in the Susurumba Bar by selected deejays as families enjoy the Easter holiday.
Mi-Casa Bar and Grill
Celebrated Jazz sensation, Steve Chikotie, who is known for his humor will this Saturday and Sunday perform at the newly-opened upmarket joint as part of his homecoming gigs.
Chikotie is coming from a successful tour in South Africa where he recently performed in Germiston and Sandton in Johannesburg.
He will serenade jazz lovers as he also presents songs from his forthcoming album. He will be supported by resident wheel spinner, DJ Fraser.
The Place Bar and Grill
Traditional music ensemble, Dandaro Vibes, takes their mbira and marimba playing prowess to the joint, formerly known as Afripot, this Friday.
The versatile group accords revellers a chance to request songs, from copyrights to own compositions, before playing them.
Award-winning Afro-pop musician, Caff and local dance group, Cyber Crew, will on Saturday entertain revelers at the upmarket pub.
Montclair Hotel
The hotel hosts a galaxy of activities starting today (Friday) till Monday in a package dubbed 'Juliasdale Easter Fun Fair'.
Besides the usual activities such as casino and hiking, the funfair will see fun lovers of all ages being treated to horse riding, jumping castle, live music, arts and craft as well as games.