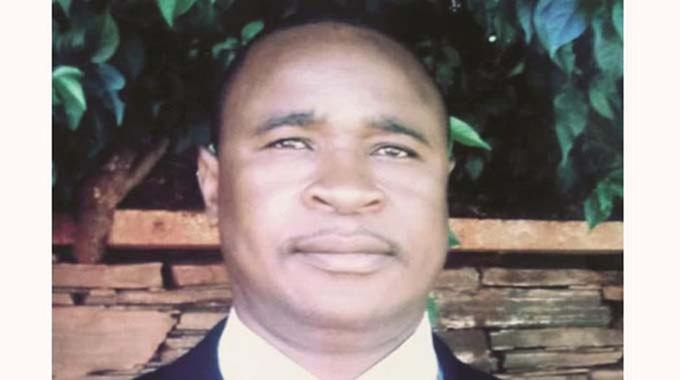 The ManicaPost
Ray Bande Senior Reporter
SOLOMON Sanyamandwe — the former Dangamvura High School student — who is now the Dynamos president says his team can still talk of winning championship this year if only they manage to beat Highlanders in their next league assignment.
Fading giants Dynamos recently announced Sanyamandwe as their new club president after being without a steward since Kenny Mubaiwa's tense exit on June 7.
Dynamos' winning moral declined as they dropped crucial points along the way, seeing themselves from top spots to 10th position on the current Premier League table.
However, Sanyamandwe, who did his primary education at Sheni Primary School in the sprawling suburb of Dangamvura before enrolling at Dangamvura High for his secondary education, told Post Spot this week in a wide ranging interview that winning against Highlanders might signal a great comeback that might see them gunning for Premiership title.
The new president of the country's best supported football team noted that if that fails to happen then Dynamos supporters much brace for an exciting 2019.
"I think we cannot rule ourselves out of the race for the title at the moment. If you look at the log table it is clear mathematically that we still have a chance especially if we manage to beat Highlanders ion our next league encounter.
"You know how it is like when Dynamos comes back late in the season. We are capable of collecting points week in week out and compete for honours. We have done that before but this year I think it only depends on our performance on the next assignment. If we fail to do so then no doubt it has to be 2019. Our fans must brace for an exciting 2019," he said.
Sanyamandwe, who resigned from his post as Dynamos vice president early this year citing some frustrations before his latest return, said his team has no option to look elsewhere for strikers as the domestic league does lacks quality in that area.
He said the Christian Joel Ntouba Epoupa's case was not handled professionally.
"I personally think we needed Epoupa. His case was not handled well. It was not professional at all. How can people take what they received on gate takings and just deposit in his account for his to withdraw in an economy like the one we have?
"He would just receive $20 from the back yet he has a family back home that looked up to him for financial support. That was not fair at all. Dynamos were not in a position to attract any foreigner during and soon after the Epoupa case. No one would dare come join Dynamos given what Epoupa went through.
"However, the fact remains, we need foreigners especially strikers. We do not have strikers at the moment as a country and that is fact. We cannot be seen going out to get Simba Nhivi from CAPS United. We just have to look elsewhere for that talent if we entertain hopes to succeed," he said.
Sanyamandwe said he actually told Lloyd Mutasa to recruit his own assistant.
"I am the one who told both the chairman and Mutasa to let the coach look for his own assistant. We surely cannot have a situation whereby we demand results from a coach after imposing back-room staff on him. We are redressing some of the things that were not being done properly," he said.
Following a series of meetings during which the board considered a number of names that had been eyeing the post, the founders of the team decided to settle for Sanyamandwe. The chairman of the board Bernard Marriot gave a green light to the newly appointed club executive as they are looking forward to work hard in trying to restore glory and winning streak for the former champions.
Sanyamandwe believes Dynamos as a brand had been let down by unprofessional way of handling business.
"I think the way things were being done at Dynamos had a negative impact on the Dynamos brand and we are saying let us put our house in order. We are working round the clock to ensure that we challenge for the top prize, like I said before, this year if we manage to beat Highlanders but otherwise next year will be ours," he said.
He called on the club supporters to rally behind the team in its rebuilding exercise and pledged to soon go round the country to revive supporters' executive structures.