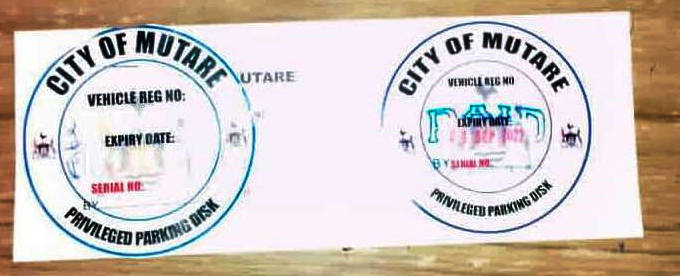 The ManicaPost
Prayer Muronzerei
Weekender Reporter
TWO Dangamvura men were recently arrested for selling fake parking discs to unsuspecting motorists in the city.
Learnfirst Mwandiambira (34) and Collin Mabika (35) appeared before Mutare magistrate, Ms Prisca Manhibi after they were caught with counterfeit discs.
They both pleaded guilty to fraud charges.
Ms Tafadzwa Chiwanza prosecuted.
The court heard that the pair hatched a plan to print fake parking discs and sold them to unsuspecting motorists while posing as Mutare City Council parking attendants.
"On September 7, the duo connived to print parking discs and purported that they were originals from Mutare City Council. Sergeant Phiri and Constable Phiri received a tip-off that the two were selling fake parking discs and pounced on the two. They searched them and recovered the fake parking discs," said Ms Chiwanza.
Mabika pleaded for the court's leniency, saying he committed the offence as a way of fending for his family.
"Your Worship, my mother is very sick and is admitted in hospital. I had no other means of raising the required money for her medical bills and resorted to printing and selling fake parking discs," said Mabika.