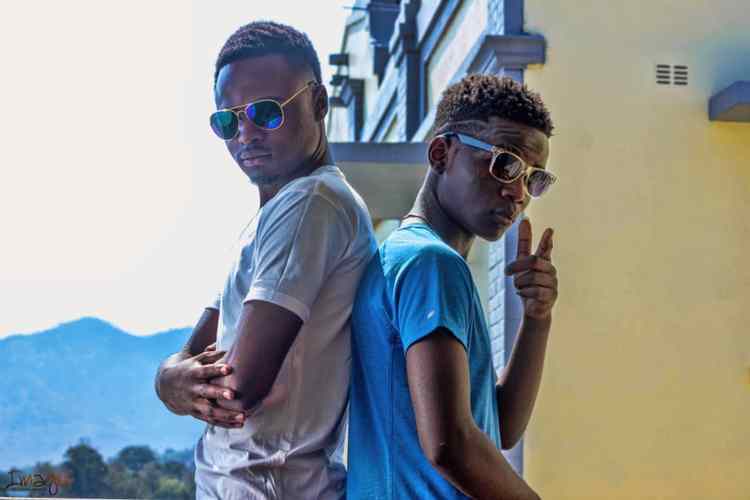 The ManicaPost
Entertainment Reporter
MUTARE Zimdancehall ensemble Dual Squad — famous for its debut album which had tracks that topped the Diamond Daily Top 20 charts a few months ago — has launched another loaded album.
The new album is titled — "Exact Album".
Dual Squad comprises of C-em-Ten, real name Carren Mahachi (22) and M J Macaz, real name Jeffrey Makaruse (20), who are under the management of Donald ''King'' Manhende.
In an interview before the launch of their second album on Diamond FM early this week, Mahachi expressed optimism that some tracks on the latest offing will make instant hits on radio.
Mahachi said the content on the second album depicts maturity.
"It is clear from the tracks on our latest album, that we are getting better with age.
"We are not blowing our own trumpet, but one needs to listen to our music to bear testimony.
"In fact, some of the tracks on the latest offing would make instant hits on local radio. We are grateful to the producer Dr Leeman and manager Donald Manhende for their guidance and tutelage," he said.
Tracks from the debut six-track album such as "Vachadii" and title track "Pattan Patopaz" made a huge impact on Diamond Daily Top 20 charts.
The album also had scintillating tracks like Love make, Kunakirwa, Money and Madhara — a dedication to men taking care of their children.
The latest album is laden with entertaining gems like Hameno ikoko, Real general, Never leave you, Mukukura, Ladies night and Ordeal love, which features Chaloe.