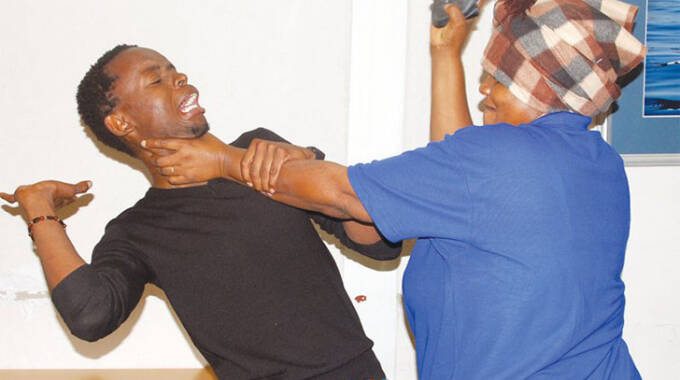 The ManicaPost
Tendai Gukutikwa and Willard Nyoni
IN RESPONSE to the alarming statistics of Sexual and Gender-Based Violence (SGBV) in Manicaland, the Diocese of Mutare Community Care Programme (DOMCCP) is capacitating rural religious community members in Mutasa district with life skill trainings while raising awareness against the social ill.
SGBV is an evil that is widespread globally and has been on the rise in recent years.
After realising that women and girls are the most vulnerable to SGBV, DOMCCP is targeting them and equipping them with the necessary skills to combat it.
In an interview, DOMCCP director, Mr Robert Munhenga said their programme focuses on ending SGBV using the SASA Faith Model, which takes the fight to the churches.
"In Zimbabwe, seven out of ten women experience some form of violence during their lifetime and 46 percent of men admit to having committed violence against their partners. In Manicaland Province, Mutasa District is second only to Chipinge in terms of cases of gender-based violence, which is why we targeted Mutasa for this particular project. We are helping fight SGBV while also commemorating the 16 Days of Activism Against Gender Based Violence with the rest of the world.
"For a long time, the church has been sidelined from mainstream development and confined to spiritual matters only. However, with the realisation that churches are crowd pullers, we saw it fit to involve them to support the fight against SGB. The impact that churches in Mutasa have made towards ending SGBV is phenomenal. Other churches that are outside our project area are also asking for introduction of the project in their areas," he said.
DOMCCP project officer for Mutasa District, Ms Petronellah Sisimayi said during their awareness programmes, they conduct couple sessions to promote peaceful ways of co-existence.
"They discuss ways of peaceful co-existence and learn how to engage each other to discuss family issues without the use of violence. We also roped in village heads into the programme so that they can raise awareness on how to end SGBV. All beneficiaries now talk about GBV at their traditional courts and encourage survivors to speak out," she said.
Through the programmes, religious leaders and their flock lead discussions on ending SGBV in their churches. Citations from the Bible which speak against SGBV are used and all survivors of SGBV are encouraged to speak out against the social ill.
Pastor Chipo Nyandanda, who heads a local church, said the programme had greatly helped her flock in opening up about SGBV.
"When I first heard about this project, I was sceptical because I never though it would fit well in our spiritual ministry. However, when the campaign was launched and people were encouraged to speak out, I was amazed to see the number of SGBV survivors in our own church. Today I am the greatest advocate of speaking out against SGBV and my flock confide in me on a day to day basis," she said.
Ms Rudo Machingambi, a Mutasa villager, hailed the programme saying it emancipates women who were suffering under abusive partners.
"My husband holds a senior position in the church, but he used to beat me every now and then. I was afraid to say it out as l feared he would lose his position in the church. To everyone else he seemed like an angel so l believed that no one would believe me even if I spoke out. However, when this project came, I came out in the open and my husband has reformed. He no longer beats me," she said.
In an effort to catch them young, DOMCCP has also taken the fight against SGBV to the youths.
In 2020, the World Bank estimated that 35 percent of women worldwide experienced either physical and/or intimate sexual violence and that 38 percent of murders of women are committed by an intimate partner.