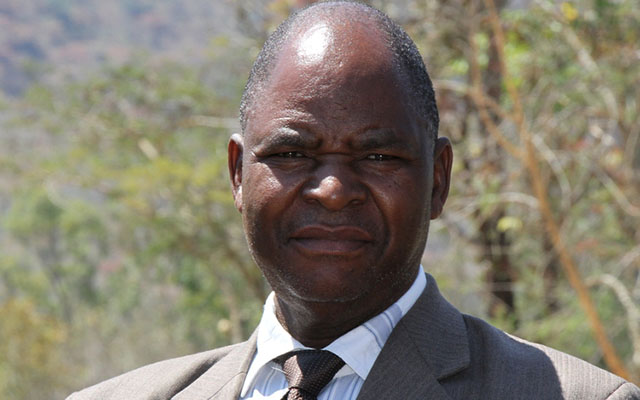 The ManicaPost
Samuel Kadungure
FARMERS in Manicaland who have scaled up planting operations following the inception of the rains must wake up to the reality of climate change and plant according to advice from agronomists and weather experts to avoid losses.
The Provincial Agritex Officer for Manicaland, Mr Godfrey Mamhare, said though drier parts of the province received encouraging rains sufficient to recharge soil moisture, farmers need not to be carried away.
Mr Mamhare said one of the factors militating against sustainable agriculture in the province was a tendency by farmers to grow seed varieties that cannot survive the low rainfall caused by climatic shifts.
He said farmers in drier and drought prone parts of the province should stick to drought-resistant crops instead of the staple maize.
Major causes of hunger in the dry regions of Manicaland are poverty and poor harvests resulting from poor planning in which peasants continue planting maize in areas that are not suitable for the crop.
The communal areas experience adverse drought related to climate change that often leads to erratic rains.
The soils are over-exploited and infertile.
Decreased rainfall and rising temperatures often throw many farmers in these areas into confusion as seasons have become unpredictable making it difficult for them to plan properly.
Erratic rains have caused crops to wilt before maturity.
"They should not experiment, but heed this advice. Farmers should follow daily weather forecasts so that they are familiar with rainfall patterns. Those in drier areas should grow small grains which have better chances of surviving shock induced by climatic variations.
"Dry land farmers should also stagger their planting. We are also encouraging farmers in dry regions to adopt a paradigm shift and embrace conservation farming – which if done properly is more likely to yield better harvests than conventional farming," said Mr Mamhare.
Conservation agriculture is a practice which aims to conserve soil and water by using surface cover or mulch to minimise runoff and erosion and improve the conditions for plant growth.
"These farmers must apply this technology on small grain crop like sorghum, millet, rapoko, ground and round nuts. To those who want to grow maize, they should grow a small hectarage of very early maturing varieties," said Mr Mamhare.
In conservation agriculture, farmers just prepare planting basins or holes in roles instead of the conventional method in which the entire piece of land is tilled.
Crops are planted, while fertiliser or manure and water are applied directly into the hole or basin which is protected by mulch.
Interventions such as mechanical soil tillage are reduced to an absolute minimum, and the use of external inputs such as agrochemicals and nutrients of mineral or organic origin are applied at an optimum level and in a way and quantity that does not interfere with, or disrupt, the biological processes.
In a soil that is not tilled for many years, the crop residues remain on the soil surface and produce a layer of mulch. This layer protects the soil from the physical impact of rain and wind but it also stabilizes the soil moisture and temperature in the surface layers. Thus this zone becomes a habitat for a number of organisms, from larger insects down to soil borne fungi and bacteria. Keeping the soil covered and planting through the mulch will protect the soil and improve the growing environment for the crop.
Mr Mamhare said the new concept was being practiced in Buhera, Chimanimani, Mutasa and communal parts of Mutare District.
Though the method is labour intensive, it has better returns.
"Our advice is for farmers in dry areas to use this technology. Its advantages include moisture conservation and use of mulch. Plant holes can be planted gradually and way ahead of the planting season so that farmers are capable of utilising the first rains. The method has precision in terms of plant population and use of water in planting basins," said Mr Mamhare.
Last season, Manicaland put 240 000 hectares under maize, but the staple crop did not perform well as a result of El Nino – a periodic climatic phenomenon characterised by inadequate rain in some parts of the world and floods in others, resulting in the province failing to feed itself.
Climate change over the past decade has also caused a drastic drop in rainfall and prolonged dry spells in the country and has become the one of the major challenges facing the agriculture sector which farmers are required to deal with because its impact are a reality.
The El-Nino induced drought has led to a serious surge in food insecurity and hunger in the country.