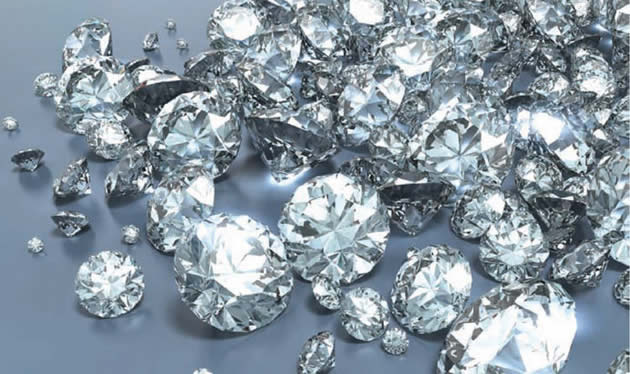 The ManicaPost
Abel Zhakata Senior Reporter
DETECTIVES in Mutare are investigating an armed robbery case in which suspected 10 rogue law enforcement agents teamed up with more than 100 illegal diamond panners and forced their way into the Chiadzwa diamond fields and looted tonnes of diamond ore in the middle of the night.
The cunning criminals disarmed Zimbabwe Consolidated Diamond Mining Company security guards and tied them up with shoe laces before making good their escape.
Police sources revealed that the value of the stolen ore is yet to be established.
Circumstances are that on March 24 at around 5pm the complainant Tedious Munyanyi (50) who is employed at the mine as a security guard knocked off duty leaving Victor Chipangura (61), Dennis Mangara (36) and Misheck Mucheche (29) on duty.
They are all employed as security guards. On the same day at around 11pm Mucheche was manning his point at Patrol 3 point when he heard some movements in the plant.
He then made some perimeter checks and saw a torch light pointing at him. As he was approaching the source of the light he was grabbed from
behind by some of the robbers. He fell to the ground.
While lying on the ground he noticed that one of the robbers was dressed in Zimbabwe National Army military regalia and holding an AK47 assault rifle. The suspect kicked him on the chest and asked him to disclose the number of  guards who were on duty with him. Mucheche's dog which he was handling got loose and ran away. At this point, his service radio shouted from the control room asking for the situation at his point of guard. One of the robbers who was clad in army regalia answered back and pretended as if everything was normal and under control.
However, in an instant Mucheche managed to kick the hand-held radio from the accused person and it fell on the ground. He picked the radio and shouted for help.
At that time he discovered that the area was now surrounded  by at least ten suspects, four of them clad in riot police uniform and the other six in army attire. They were all armed with AK 47 assault rifles.
The robbers tied his hands and forced him to lie down with his stomach.
After realising that Mucheche's point of guard was under attack, Chipangura and Mangara armed themselves with shot guns and went to Patrol 3 to check what was taking place. Upon arrival they failed to locate their colleague and they proceeded to an observation point where they were subsequently disarmed and had their hands tied by the robbers. They were then force-marched to a point where the accused persons had gathered diamond ore. The three security guards discovered some illegal diamond panners numbering more than 100 who were carrying the diamond ore using sacks.
Four hours later the robbers force marched the three security guards towards Odzi River where they released them. Soon after their release they proceeded to their workplace and recovered their shot guns at the observation point.
A report was then made at ZRP Marange under Reports Received Book Number 2956931. Detectives from Mutare Central attended the scene and investigations are underway.