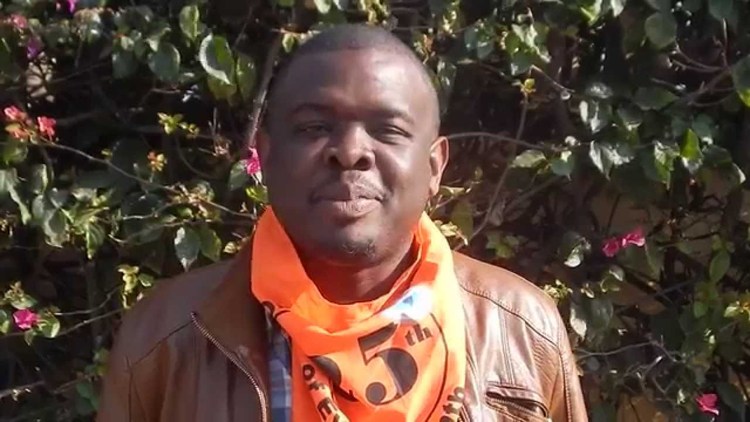 The ManicaPost
LOCAL radio station, Diamond FM, on Wednesday kick-started the Mobile Integrated Social and Health Awareness (MISHA) project by holding an outside broadcast in Mutare's Central Business District aimed at tackling social ills and health concerns bedevilling communities.
The station held a successful Outside Broadcasting at Meikles Park where the bubbly deejays such as Mercy Ngwebvu, Washington Manhando, Chris "Mutape" Siduna, Dilon "Dylanaire" Sibanda and Tinashe "Tnash" Ziloli hosted several speakers from various organisations such as the Legal Resources Foundation as well as church leaders.
Scores of people attended the event that ran from 3pm to 6pm. Phillip Mwatsika from the Legal Resources Foundation as well as House of Power Assemblies Church Pastor Tinashe Murigo were part of the interviewees who featured on the inaugural edition which focused mainly on gender based violence.
"There is need for families to live in peace and respect the matrimonial union. We cannot dispute that gender based violence is there in some unions and in some cases men would be on the receiving end, but they would be shy to go public about it," said Pastor Murigo.
According to Diamond FM station manager, Leander "Leekay" Kandiero, the station seeks to augment efforts made by Government, Non-Governmental Organisations, civil society, and churches, among other stakeholders in informing and protecting families against life-threatening diseases such as HIV and Aids, Cancer, Hypertension, Blood pressure, Diabetes, Malaria and Tuberculosis.
Other issues that would be tackled in forthcoming editions are gender based violence, domestic violence, rape, child abuse, drug abuse, climate change, energy, crime, corruption, homicide and suicide and infidelity.
"This project seeks to combine the power of radio and relentless and commendable efforts by different arms such as government, civil society, non-governmental organisations, churches and individuals to fight scourges such as HIV and Aids, Cancer, Hypertension, Blood pressure, Diabetes, Malaria and Tuberculosis. The radio, as an effective tool of communication, would play a significant role in making sure that critical information would reach the intended recipients since a lot of work is being done. The intention is to inform and save families," said Kandiero.