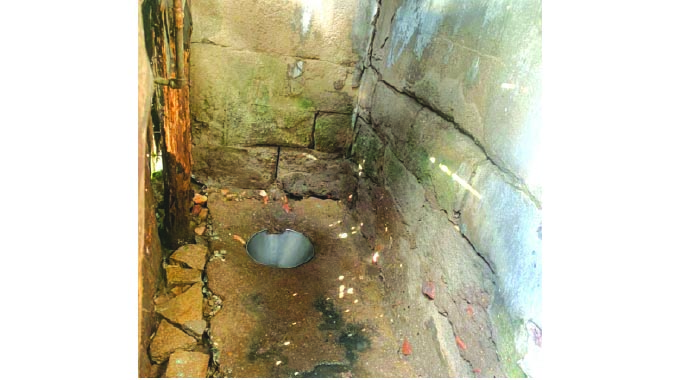 The ManicaPost
Post Correspondent
POOR condition of toilets in council houses has become a major cause for concern for residents of OTS section of Sakubva. The toilets are in a deplorable state with broken taps, pipes, no electric lights, unbearable stench and most of them have no walls, no doors, no commodes and are unusable.
Due to these conditions, residents are sitting on a health time bomb because the toilets are out of order, unhygienic and have no safe sanitation infrastructure. 
It is not a surprise for OTS residents to see human waste flowing all over due to the nature of the toilets. Since the toilets are wide open and dilapidated, people shun them and relieve themselves anywhere on what is left of the toilet. 
According to UNICEF, preventable diseases such as diarrhoea, cholera and dysentery kill about 600 children every day. It appears council has not learnt anything about outbreaks or it is just a case of them being arrogant yet they collect rentals every month. 
These toilets are not only a health hazard but violate residents' rights to dignity especially girls and women. Women and girls are exposed to great risk as they face sexual harassment from what they call 'onlookers'. 
Residents bemoan the deplorable state of these toilets because they are forced to look for alternatives, asking for ablution facilities from nearby suburbs, or waiting to relieve themselves at night to avoid abuse of humanity. 
Ms Sauriri, a resident from OTS, said the state of the toilets is worrisome and inhumane. 
"We have to cover what is left of the toilet with sacks or blankets to relieve ourselves. Most of the toilets are dilapidated and the few that are in a usable state are scrambled for. Eight households share a single toilet here and its chaotic."
She went on to say that women bear the burden and all responsibilities because of these toilets. 
"We have to be extra careful with the kids to make sure they stay far away from this mess and also protecting the girl child. There is no privacy. We cannot use the toilets at night for fear of being attacked, harassed or raped," she said.
Another resident, Tariro, said: "We are not different from people who openly defecate. We are living as animals and our rights are being abused by the fathers who are supposed to be protecting us. City council does not care about our well-being, all they care about is money; collecting rentals every month." 
OTS residents pay rent every month to Mutare City Council and expect the local authority to maintain these premises. 
Failure by the council to provide proper sanitation and ablution facilities and to maintain these structures is a breach of human rights. 
The residents said council should consider to convert to homeownership houses in OTS and Old Location so that they can have powers to renovate and also make the houses safe, "humane" and more habitable. 
UMRRT is greatly concerned with the sanitation status of OTS and urges the council to fix this ticking time bomb with the urgency it deserves to give the residents value of their money. 
Residents are appealing to Mutare City Council to take immediate action before something drastic dangerous and drastic happen because the toilets are a death trap.