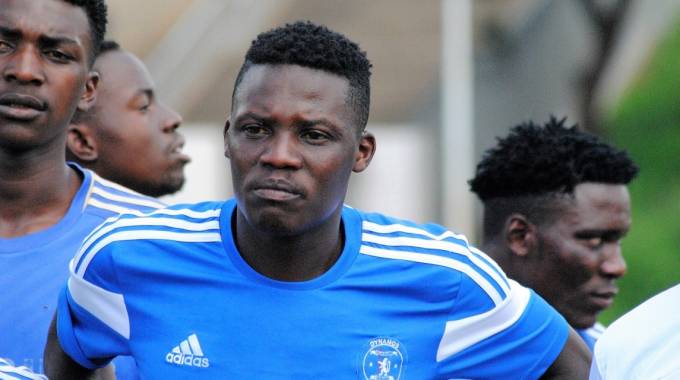 The ManicaPost
Moffat Mungazi's FOOTY FOOTNOTES
EX-DYNAMOS star Denver Mukamba's football career has been a fascinating and eventful lot, meandering from one attention-grabbing twist to another headline-making turn over the years. From a fast-rising outrageously talented prodigy who was good enough to be crowned the best player in the land and captaining the senior men's soccer team to an abortive stint in South Africa and battling drug demons, he appears to have seen and done it all.
Perhaps 2018 was the watershed year for the seemingly troubled player as he wandered into the wilderness following sporadic spates of substance abuse that consequently blighted his botched spells at Harare giants DeMbare and CAPS United. Followers of the game in general and readers of this column in particular will recall how Mukamba turned himself into a problem child.
For our bit part here at Footy Footnotes, we were curiously concerned with the developments that were rocking Denver's career and dedicated pieces in this space aimed at seeing him mend his wayward ways which ran under the headlines "Mukamba Makes A Mark" and "Where Art Thou, Denver?" We continued with that our interest and recently cited him as deserving kudos and special mention for the shift he is putting in and how he has been working his way to restoration at modest Chapungu.
And it looks as though the once bad boy of local football is making steady progress in his return to form.
He is not entirely dazzling yet, but Denver has been a delight of late.
As such, his recovery from drug and substance abuse may not be an event but a process. It is important that Mukamba keeps on that path and avoid a relapse that can take him back on the road to perdition.
After a barren run at the Green Machine following a fallout at the Glamour Boys, with whom he had made a name for himself, the forward had to get away from the blinding bright lights of the capital city and the bustling buzz of its life on the fast lane to the tranquility in the Midlands. This means Denver will no longer linger in Harare, which was too close for his own comfort or safety and lure him back to the ruinous drug dungeons which threatened to devour him. For now he has to watch the crowd he brings and the company he keeps.
And laying two assists in a recent match against his former team MaKepeKepe as the airmen soared to a comprehensive 4-2 victory over the ex-champions, not mentioning how he rose from the bench to score and earn a draw against Manica Diamonds, shows how much positive impact Mukamba is making at his new base.
While the airforce outfit may enforce and instill the desired discipline in him, Mukamba needs to arm himself with determination and dedication so he continues doing well.
We believe he is still a good player. Everyone deserves a second chance in life and should not wholly be judged on their past mistakes.
He must effectively take his time at Waru Waru as rehabilitation while making the best and most use of this purgatory. Out to refresh and revive his career that was seemingly faltering, we trust Denver will not serve his deviant and delinquent dosage again.
Also, we hope he successfully turns this corner, come right and turn on the power again. The sincere hope is that he does not relapse into his old, ruinous ways again. This is a perfect opportunity for him to rediscover his touch as well as redefine and reshape his career.
Thank you, Chapungu, for offering Mukamba a haven so he resuscitates his game.
Go on, Denver boy; you can still hit the lofty heights your huge potential promised.
It is good to have you back, Mundikumbuke.
If it is about football that you care let's share the cheer because we are made for the game, mad about the game!
For interaction send your views, comments and contributions through feedback on WhatsApp or sms to 0736 036 593 or e-mail:[email protected]