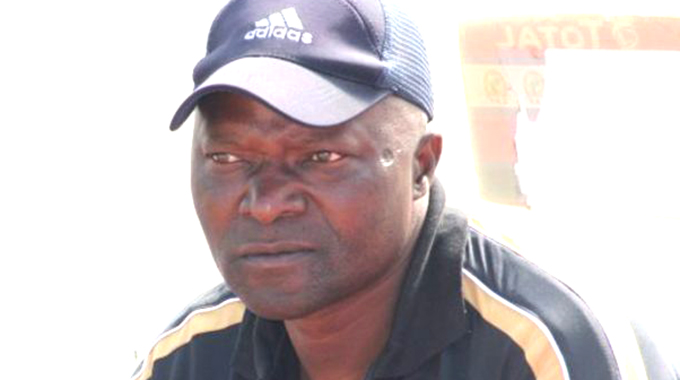 The ManicaPost
Fungayi Munyoro Sports Correspondent
MANICA Diamonds FC head coach Luke Masomere has vowed to put his love for Dynamos aside when his charges face the Glamour Boys this Sunday at Rufaro Stadium.
Masomere who has coached the Glamour Boys spoke of his undying love for Dembare. Speaking to Post Sport, he said he was targeting a win against the Harare giants.
"We are meeting my former club, Dembare. I am a strong supporter of Dembare but I have to put that aside and post good results against them. I have always wanted to beat Dynamos because it is one of the biggest clubs in Zimbabwe. Dynamos are not only a big team, but the best club in Zimbabwe. It has great history and us as Manica Diamonds, we are also here to make history. DeMbare has been blowing hot and cold but it has now picked up form and we have to exercise caution as we meet them," he said.
Masomere is not the only member of the current Gem Boys team with a soft spot for Dynamos.
Former midfielder Timire Mamvura who grew up within the Harare giants' system also declared his love for Dembare.
Mamvura began his career as a raw teenager featuring in the Dynamos juniors and rose through the club's ranks to play in the senior team.
"I love DeMbare, a team that I served for seven years. DeMbare is my team, but I am employed at Manica Diamonds. It means I have to work hard to beat DeMbare. This is our debut season as Manica Diamonds, and we are having a good run. I will put all my efforts to grab a win," he said.
Another former DeMbare player Patson Jaure, who played for the Glamour Boys between 2012 -2014, said  he will not be under pressure instead he will play his normal game.
"It is a big game and that is obvious. Last week, we managed to pick up a win and DeMbare won too. The morale in both camps is very high but the better team of the day will win. It is a team that I played for and supported from childhood. I will play my normal game and I will not be under any pressure.  I am ready for the game," he said.
Jaure joined the Glamour Boys at a tender age of 12 and got a scholarship to Churchill for form 2-4.
He was later loaned to a Division One side, La- Liga  in 2011. He was identified by Calisto Pasuwa who offered him a contract at Dynamos in 2012.
Other Gem Boys players who once donned the famous blue stripe include  Benjamin Marere and Peace Makaha.