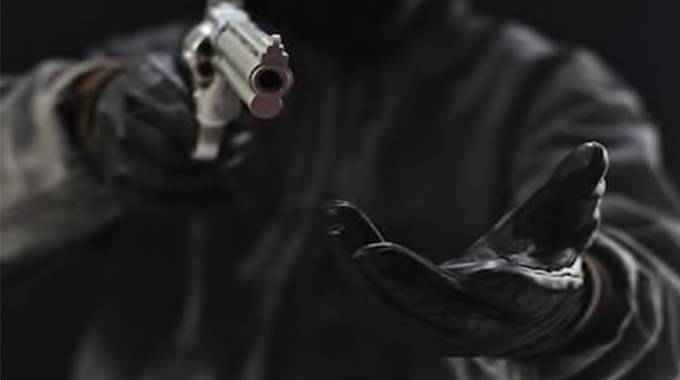 The ManicaPost
Luthando Mapepa
Chipinge Correspondent
FOUR unknown armed robbers pounced on Delta Beverages' Chipinge Depot and made good their escape with US$20 965 and R18 750 early Monday morning.
The incident happened barely two weeks after Gain Wholesale, which is also located close to Delta Beverages Depot, was also robbed of US$20 000 by unknown gunmen who are still at large.
Manicaland provincial police spokesperson, Inspector Nobert Muzondo confirmed the incident.
Inspector Muzondo appealed to members of the public to assist the police with information leading to the arrest of the suspects.
Said Inspector Muzondo: "I can confirm that early Monday morning, a Delta Beverages driver, Mr Fredy Japureni arrived at the depot in Chipinge town coming from his usual stock deliveries. He proceeded to the cash office to hand over the cash to a security guard on duty, Mr Peter Sithole.
"During the process of counting the cash, unknown robbers scaled over the precast wall next to the guardroom to gain entrance into the premise. Once inside, two of the accused persons stormed the guardroom before manhandling another security guard, Mr Joymen Chekani.
"They force-marched him to the reception and ordered him to lie down on his stomach, before using shoelaces to tie his legs and hands from the back," said Inspector Muzondo.
He said the four accused persons proceeded to the cash office where they pounced on another security guard, Mr Edson Muchape, who was manning the cash office door.
"Mr Muchape was armed with a revolver that was loaded with four live rounds but the suspects disarmed him.
"They broke the screen gate and door to gain entry into the cash office where Mr Jarupeni and Mr Sithole were doing the cash hand over and take over processes.
"The robbers demanded cash at gun point, while assaulting the two. The suspects dragged the two outside the cash office and forced them to lie down in the corridor where they also tied their hands and legs using shoelaces. They demanded the keys to the safe and stole all the cash that was inside," said Inspector Muzondo.
He said two of the suspects kept guard on the guards, while the other two robbers ransacked the offices.
"They took all the money and stuffed it in a satchel before leaving. One of the security guards managed to untie himself and also untied his colleagues.
"They made a report at Chipinge Police Station. The money stolen is US$20 965 and R18 750 and nothing has been recovered. The suspects are still at large," said Inspector Muzondo.