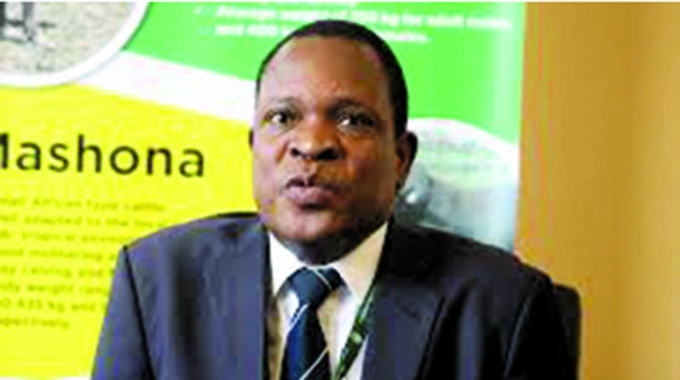 The ManicaPost
Samuel Kadungure
Senior Reporter
Fifty percent of A1 and A2 farmers are yet to submit their productivity returns to the Government, thereby putting their farms at risk of being reallocated to those on the waiting list, a Cabinet Minister has said. Productivity returns show the level of utilisation on a farm.
According to a new requirement which came into effect this year, farmers are required to submit their productivity returns through Agritex.
Lands, Agriculture, Fisheries, Water and Rural Resettlement Minister, Dr Anxious Masuka said several farmers have not complied with the new requirement.
"A1 and A2 farmers, starting this year, are compelled to submit productivity returns through Agritex.
About 60 percent of A1 have complied with this requirement, while only 40 percent of A2 farmers have submitted their productivity returns," said Dr Masuka.
He said while Government has allocated 99 percent of available land, this has not been matched with usage and productivity.
Demand for land remains high, with 26 000 people on Manicaland's waiting list.
Manicaland is blessed with huge tracts of arable land under the five agro-climatic zones suitable for growing a wide variety of crops and livestock.
He said the new requirement is critical in interrogating the level of productivity on the farm and more importantly, allow the Government to address the challenges faced by each farmer.
"There is a section that says – what are your challenges?
This seeks to inform the Government on what is happening on the ground so that we can plan based on facts.
"It also allows us to know where production is not taking place. Even a joint venture must produce these returns," said Dr Masuka.
He also expressed optimism that the new directive will expose and help flush out multiple farm owners.
"We have a one-household-one farm policy, and four categories of farms being targeted for redistribution.
"We are targeting abandoned and underutilised farms.
"This is why we tasked Agritex to make sure these productivity returns are done in January and February when it is clear which farm is operational.
We are also targeting derelict farms as well as those with absent landlords.
"We will leave out productive farms for now, even if they are above the maximum farm limit for the region.
"Certain people must be prioritised in the allocation of the repossessed farms and plots, and this includes women, those with disabilities, war veterans and the youths," said Dr Masuka.
The minister also bemoaned land disputes, saying the Land Commission is seized with more than 8000 pending cases.
"There are 8000 disputes pending at the Land Commission.
"Every day we are being taken to court over land disputes.
"However dispute resolution is a very slow process as we do not want to repeat the same errors. Technology is also assisting us to verify land boundaries.
"We have developed a satellite based boundary assessment with the Ministry of Higher and Tertiary Education, Science and Technology Development.
"We have looked at the first product and l think we will accelerate all these demarcations.
"About 87 percent of the country's maps are now digital and we are actually making progress towards resolving these issues," said Dr Masuka.