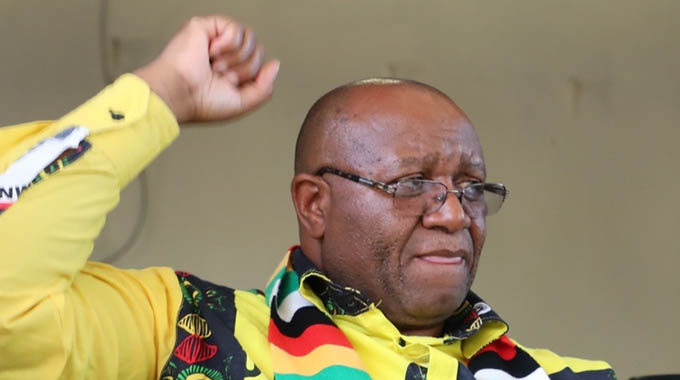 The ManicaPost
Samuel Kadungure Senior Reporter
ZANU PF Manicaland provincial chairman, Cde Mike Madiro has said party cadres who have expressed interest in contesting in the forthcoming District Co-ordination Committee (DCC) elections should not rush into premature campaigns.
The election dates and names of successful candidates are yet to be announced by the national election directorate.
The vetting exercise is being conducted by the national election directorate under the stewardship of the party's national political commissar, Cde Victor Matemadanda.
Cde Madiro's warning comes after some prospective candidates have gone into an overdrive, swarming the ground canvassing for support from party structures.
Cde Madiro said they will remain guided by President Mnangagwa's directive, adding that the party is aware of candidates who are already campaigning. "We have collected and submitted all CVs to the national election directorate for vetting. We are still waiting for feedback from them.
"We stand guided by our President and that should inform the conduct of party cadres. My advice (to prospective candidates) is to wait for the completion of the vetting process.
''That responsibility (to give them the green light to campaign) rests with the national election directorate — but people are already campaigning. We are aware of these shenanigans," said Cde Madiro.
The re-introduction of the DCCs has excited Zanu PF members, especially after the inclusion of new brooms.
In Makoni District, Makoni South Member of National Assembly and corporate lawyer, Cde Misheck Mataranyika is pitted against Cdes Joseph Mujati and Albert Nyakuedzwa for the chairman's post.  Harare-based businessman and academic, Cde Simon Takainga Hungwe will battle it out with Cde Pheneas Koro for the vice-chairman's post, while Cde Phillip Matangamberi will battle it out with Cde Vincent Mhuruyengwe and Cde Erengwi for the commissariat post.
Veteran broadcaster, Rueben Barwe will battle it out with Cde Everisto Hlanguyo for the post of information and publicity secretary.
In Nyanga, three candidates — Cdes Moses Gutu, Makaiadi and Barnabas Mhaka — are vying for the chairman's post.
Cde James Jombo is uncontested for the vice-chairman's post.
Cde Magret Nyahoda will square up against Cde Danmore Chipanera for the post of secretary for administration.
In Chipinge, Cde Themba Sithole is gunning for the chairman's post, which is also being eyed by Cde Simon Mapfumo-Mapamba.