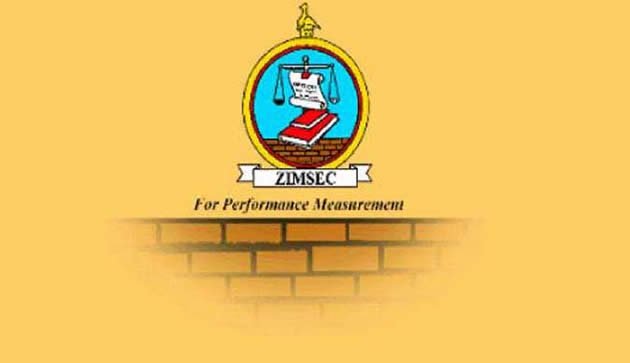 The ManicaPost
Samuel Kadungure
Senior Reporter
DAY schools in Manicaland Province are doing exceptionally well with a significant number of candidates attaining 15 points and above in last year's ZIMSEC Advanced Level examinations.
A-Level results were released last Friday. 
In a departure from the past where expectations of high student scores were directed at boarding schools, day schools in Mutare, Rusape and Chipinge performed wonders, thereby closing achievement gaps between them and their boarding school peers.
Statistics released by Manicaland Provincial Education Director (PED) Mr Edward Shumba early this week showed that St Dominic's High School in Mutare emerged as the best day school after coming third in the entire province with 21 of their candidates attaining 15 points. 
However, St Faith's High School in Makoni was the best performer with 40 students attaining 15 points and above. 
In 2019, the school had 37 students with 15 points and above.
With a 100 percent pass rate, the school had 109 students with 10 points or better. 
Its best student was the outgoing school captain, Malvern Mukogo, who attained 6As (30 points) in Pure Maths, Statistics, Physics, Biology, Computer and Chemistry.
Four candidates — Felistas Ziso, Panashe Manaira, Pride Ruzande (St Faith's High) and Tinotenda Mutauto, a day student at Makumbe High School in Buhera, attained 25 points. 
Privately-owned Knowstics Academy was second with 27 candidates scoring 15 points or better.
Knowstics were the 2019 best achievers with 39 candidates scoring 15 points or better.
St Augustine's High was fourth with 15 candidates scoring 15 points or better.
However, this is a huge slump from last year as 35 candidates attained 15 points or better.
Kriste Mambo came fifth with 12 candidates attaining 15 points or better.
Last year, Kriste Mambo came fourth with a total of 28 candidates scoring 15 points or above.
Mr Shumba was less impressed by the performance of boarding schools, most of whom were eclipsed by day schools despite learning losses occasioned by the Covid-19 pandemic. 
Mr Shumba said the results highlight the need toanalyse students' academic performance, their technical needs, as well as thoughts on how to improve virtual tutorials and bridge the digital equity gap that has been exacerbated the pandemic.
Months of Covid-19 induced school closures prompted schools to experiment with virtual learning, but unfortunately most of the examination candidates were lagging behind academically when they finally sat for the exams.
Mr Shumba said the Covid-19 hurdle is not going anywhere anytime soon and implored schools to adjust accordingly.  
"The schools did not perform as we expected, particularly the boarding schools. Despite their lack of resources, day schools performed better," said Mr Shumbain apparent reference to St Dominic's High, Sakubva 1 High, St Joseph's Mutare, Gaza High (Chipinge) and Vengere High (Rusape), which outshone a number of boarding schools in the province.
"The bad performance of other schools cannot be blamed on Covid-19 because it affected everybody. All schools were closed for the same duration but others performed better.
"I will be meeting the district schools inspector today (Friday) to discuss the issue," said Mr Shumba.
St Faith's High headmaster, Mr Anold Makamba, was ecstatic about his school's performance.
"St Faith's High School has done it once again. Despite the fact that 2020 was a difficult year characterised by the Covid-19 pandemic, our students produced excellent results.
"I attribute these good results to the self-motivated and hard working teachers, ancillary staff, and learners. The reading culture at the school also contributed to these excellent results," said Mr Makamba.
Makumbe High acting head, Mr Langton Chikaka, whose school improved its pass-rate from 96 percent in 2019 to 100 percent in 2020, also attributed the school's results to collective effort from teachers, students and parents.