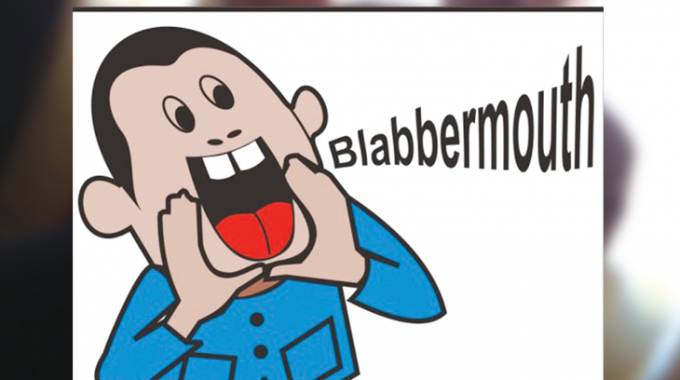 The ManicaPost
THERE are things in this life we live that we will always want to repudiate and have it our own way, but nature has a cruel way of whipping us into line.
No matter how much we may try and seemingly succeed in our dark ways, the wages of sin is death!
Blabber had no option, but to embark on this social lecture after road accidents that involved married women in the company of different partners in their illicit affairs.
Word reaching Yours Truly is that two married women who were recently in the company of two men were involved in an accident on their way from that other resort area known for its massive production of potatoes.
Blabber does not celebrate death and is equally sad that one of the two lovebirds died from injuries sustained after that accident, while the surviving three cheats — the two married women and the other male partner — were hospitalised.
In the same resort area, but in a separate, yet similar incident, another accident occurred, involving a well-known local personality and a married woman who had driven all the way from our beautiful city just to have fun.
The married woman breathed her last in that road accident.
Refute it at your own risk, after all, you can only take a horse to the river, but you cannot force it to drink.
The lessons are all in your eyes for all to see.
Yours Truly will not let you forget about the valuable teaching by hurriedly exposing the identity of these cheats who were involved in these fatal accidents on their way from enjoying themselves far away from the public eye.
In fact, their identity could be a story for another day.
Oh, by the way!
There is also another juicy one that Yours Truly is still pursuing which happened at that other hotel which serves as the gate to the eastern part of the country.
Blabber is informed that there is a man who recently kicked the bucket in his hotel room while in the act in the middle of the night.
Whether it was all about hypertension or bad luck brought by feasting on a married woman, it is now for Blabber to find out.
Just when Yours Truly thought he is over and done with cheats in our midst, another one popped up.
There is a married elder, who attends that other church known for reading their prayers instead of reciting from their heart, whose extra marital affair is now a huge problem in his marriage.
While this guy has occupied a respectable public political office in that other suburb whose name has something to do with water, he still has a lot to learn as far as fidelity in marriage is concerned.
Blabber is informed that his well-known bully tactics could not work this time around as his wife went all the way to that city known for its historical significance to confront her husband's side chick.
There is a Shona proverb which says when they give good life advice to the king's sons and daughters, orphans should take advantage by listening too.
I rest my case!