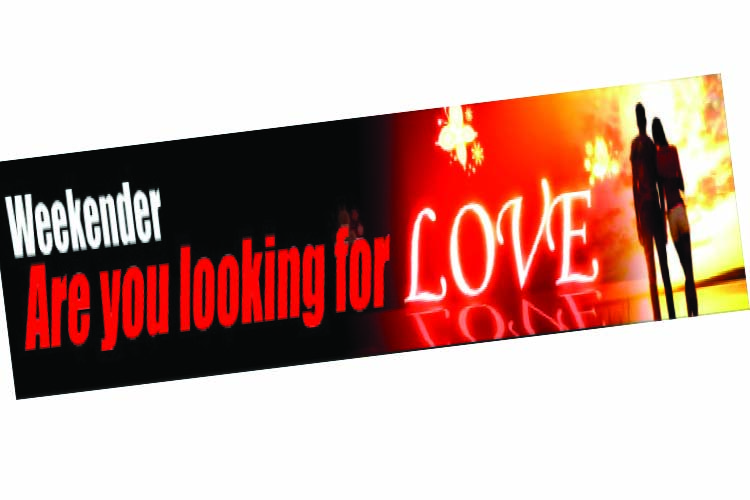 The ManicaPost
Hie Dateline I am guy aged 20, looking for a lady to date between the ages of 17-20. She should be based in Manicaland. 0771956121 WatsApp/Text
***
I am a young lady aged 21 looking for a man to marry — he should be 23 to 25 years and also a Christian serious. Suitors only 0773715260
***
I am a guy, 19 years and I am searching for lady to fall in love with she should be 18 years old. 0784039456
***
Hie Dateline I am a guy aged 37 and searching for a serious and mature lady to marry. She must be aged 24-32 yrs, single with no child and a resident of Mutare. Interested? Contact me on :0771624051/ 0774593241
***
Hie Dateline, I'm a man who is HIV negative and single, looking for a single lady somebody mature, smart, aged 30 to 50 who is HIV free, Text or WhatsApp 0776175923
***
I'm a guy 20 years old and searching for a 20-years and below positive lady in Mutare only. Contact me on 0778873326
***
Hie I am young man aged 33. Am looking for a lady age 25 to 30 to marry. Contact me on 0785098045
***
Hie, I am a 36-year-old single mother of one, looking for a serious man to be in a relationship with. He must be aged between 37 and 40. I want a serious man who understand my situation no married men please, my WhatApp number for calling anytime is 0737267090
***
I am a man aged 53 and HIV negative looking for a lady of the same status. She should not have more than one kid. I am in Mutare 0785 719 170
***
Hie dateline I am a single lady aged 24 looking for friends to chat with both text and WhatsApp- 0771 346 361
***
I'm a 20-year-old guy and am looking for an HIV positive lady in Mutare contact 0778 873 326
***
I am a gentleman aged 38, HIV negative (ex banker) financially stable, looking for a mature God-fearing lady aged between 37 and above to settle down with contact 0784 212 117
***
Hello date line I am a 25-year-old handsome lad looking for a 20-year old lady to fall in love with. I am a studying at Chinhoyi University of Technology 0774 782 816
***
Am a 25-year-old man of sober habits. I am searching for the queen of my heart of any age. Be free any woman even those are financial stable Contact me on 0773105635.
***
Hie am 25, a single mother of one. Looking for a soul mate am in Mutare 0718 083 892
***
Greetings angels out there, I am a guy aged 24 looking for a humble, modest young lady of 18-21 age to date. I'm from Mutare but currently staying in SA. My WhatsApp number is +27617027876
***
I am a man aged 54, and am looking for a serious partner. 0772119336
***
I am lady aged 32 with 3 kids looking for a serious single man to date 0772 752 803
***
I am a 20-year-old guy looking for a young lady to date. 0785154303
***
Hi Dateline I'm a man aged 27 with one kid and in need of a wife who is HIV positive. She must be 25 yrs & below. 0778308164 App, sms
***
Thank you for this platform. I am a professional woman aged 38 and looking for a man to be in a relationship with probably a white man. My App number is 0713140622
***
I'm a 37-year-old man based in SA looking for someone to date. I'm financially stable contact me on 0027848640038 WhatsApp only
***
Hie I'm a 42-yr-old mother of 3 currently based in SA searching for a life partner. Whatsapp – 0027619206766
***
Hie Dateline I'm a guy aged 24 from Mutare. I'm positive and not yet working I'm looking for a serious lady in Mutare — contact. 0784 310 860
***
Hi Dateline I am a young man aged 29 and looking for a young woman between 22-27 years. I am in Mutare — contact me on 0772 736 482
***
Those looking for soul-mates, relationships and dates text or Whatsaap on 0716 069 196. You can also email on [email protected] No phone calls please.