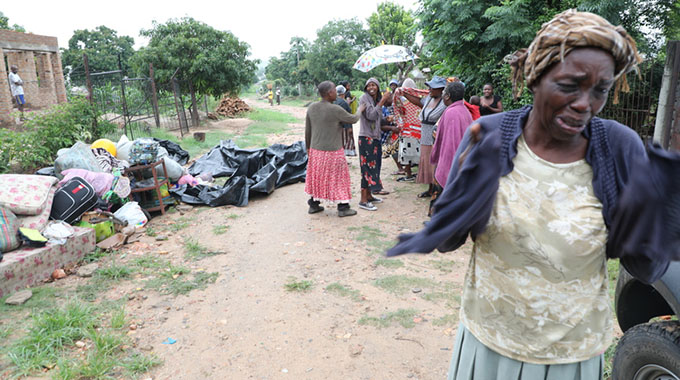 The ManicaPost
Tafadzwa Masamba Post Correspondent
A Dangamvura granny and her two grandchildren were left homeless on Tuesday after they were evicted from a Goldlocks pre-school house she had been occupying for the past six years as a warden.
Maybe Gowere (60) and her two grandchildren were left without a roof over their heads after the landlord, Ms Netsai Kamusasa, decided to find a new tenant.
In an interview with The Manica Post, Gowere narrated her ordeal saying she had stayed at the house for almost six years working as a caretaker, who looked after the children at Goldlocks Pre-school.
All along, Gowere did not pay rent.
Gowere said: "I had agreed with the landlord to stay at the house f0r free while I tookcare of her property. I stayed here for six years. However, the landlord decided to hand over the property to the person running the new crèche on site. I had proposed to the person who is to rent the new pre-school that I would continue to stay for free like I had been doing all along."
On Tuesday, Kamusasa removed all of the granny's property from the house leaving her and her grandchildren at the mercy of the rains"
Foodstuffs that included mealie-meal, flour and sugar were dumped in the rain leaving the 60-year-old granny with nowhere to go.
Gowere also said she lost her US$20 during the removal of her property from the house.
When contacted for comment, Kamusasa was, however, singing from a different hymn book.
"The truth of the matter is that I had given her notice of eviction since August and I have no choice but to stick to our agreement. She actually left behind some utility bills running into thousands of dollars.
I have already signed a lease with the new tenant, which does not allow her continued occupation of the property," he said.