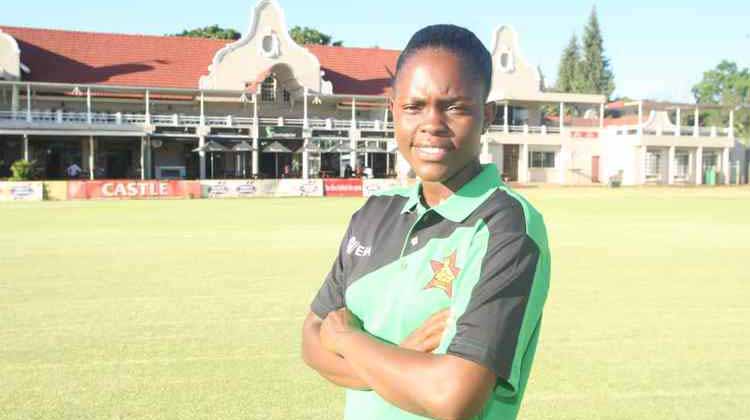 The ManicaPost
Fungayi Munyoro Sports Correspondent
DANGAMVURA-based Zimbabwe women cricket captain Chipo Mugeri Tiripano has been selected in the Women's Global Development Squad (WGDS) that is playing in the run-up to the Women's Big Bash League in Australia.Tiripano together with Harare based Modester Mupachikwa left the country last week and have featured in three of the teams four games.
Tiripano is a left-handed top-order bats woman who has played 15 one-day and 25 Twenty20 (T20) matches on the international stage, scoring four and five half-centuries in the respective formats.
The duo took up two of the 12 international places availed by the International Cricket Council (ICC) to high-performing players from outside the ICC Women's Championship.
Chipo's manager Samu Nkiwane has hailed the selection of the two players for the WGDS programme.
"The selection of these two players is a great deal to us as Zimbabwe. They are the only two players from Africa who have made it into the WGDS. They left Zimbabwe on Tuesday last week and are expected back on Wednesday. We are pleased to have two of our key players taking part in the global development initiative which will provide them with invaluable experience as they will get to play with and against some of the game's best players in the run-up to one of the world's biggest tournaments," said Nkiwane.
The squad will play their last match today against Hobart Hurricanes in Sydney.
Women's Global Development Squad:
Chipo Mugeri-Tiripano, Modester Mupachikwa (both Zimbabwe); Nannapat Koncharoenkrai, Nattakan Chantham, Nattaya Boochatham (all Thailand); Ravini Oa, Veru Frank, Kaia Arua (all PNG); Sterre Kalis (Netherlands); Priyanaz Chatterji (Scotland); Selina Solman (Vanuatu); Mikayla Hinkley (Local selection, Australia). Head Coach, Steven Knox