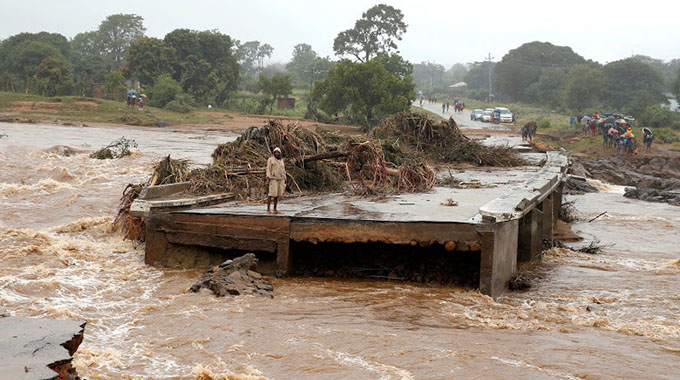 The ManicaPost
Luthando Mapepa
Chipinge Correspondent
HEALTH workers who provided support during the March 2019 Cyclone Idai disaster are still to be paid their allowances almost two years after the devastating cyclone which left hundreds of people dead and thousands displaced.
Chipinge District Hospital was designated a referral facility which catered for victims from Chimanimani and Chipinge.
Investigations by The Manica Post revealed that nurses, general hands and other supporting staff have not been paid their allowances.
However, their counterparts from other Government departments have since been paid. Only environmental health technicians and management staff at Chipinge District Hospital were paid their dues.
Allowances were pegged at $20 per day in 2019 and average workers were supposed to get between $4 000 and $6 000 for those who were on duty between March 19 to May 31, 2019.
Speaking on condition of anonymity, a nurse stationed at Chipinge District Hospital   said their superiors at the hospital were not forthcoming with information regarding the payment of their allowances.
"We heard Government released our money long back. We were also told that beneficiaries would get their dues in batches. We patiently waited for our time to receive the money, but nothing materialised.
"However, after waiting for a long time, we made a follow up with the relevant offices, only to be told that there were no names from our work station that were forwarded for payment.
"We were told that our money remained unclaimed for a long time and was later disbursed to other departments because acquittals had to be done. We blame our management for being selfish because they received their dues and totally ignored us," said the nurse.
In a recent meeting, Chipinge District Civil Protection Unit chairperson, Mr William Mashava, confirmed the development and took a swipe on the hospital's management for failing to avail names of people who worked during the cyclone for them to be paid their dues.
He said his office made frantic efforts to engage the hospital management to submit names of beneficiaries to no avail.
"My office tried in vain to have the Ministry of Health and Child Care provide names of those people who provided services during the Cyclone Idai period, but my request fell on deaf ears.
"I am worried that this non-committal approach to work displayed by Chipinge District Hospital management will demoralise our committed health workers," said Mr Mashava.
In response, the district health service administrator, a Mr Garutso said he will look into the issue since he is new in the office.