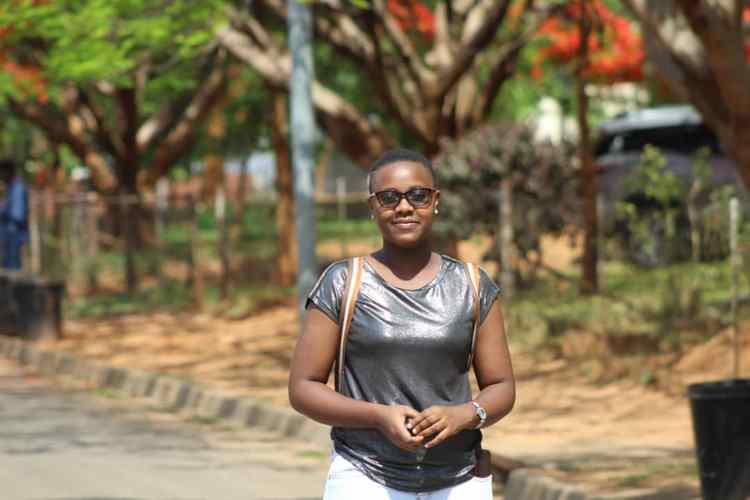 The ManicaPost
Liberty Dube Entertainment Correspondent
AN ambitious creative art and design student from Chinhoyi University of Technology (CUT) will next week host her maiden exhibition at National Gallery of Zimbabwe.
This will be Tinopiwanashe Heggar Maviza's first step towards penetrating the mainstream visual arts industry, which is largely dominated by men.
The 22-yeard-old Maviza will headline the Kwandabva Kure exhibition that runs from November 7 to 9.
She will exhibit art works like photographs, graphic designs, textile designs, print making, 3D art and drawings, among others.
Maviza, who was born and bred in Mutare did her primary and secondary school education at Dangare and Mutare Girls High, respectively.
She was inspired by her uncle Godfrey Mashava, a graphic designer.
The talented Maviza said the exhibition will run under the theme "Kwandabva kure".
The theme helps explain the inspiration she drew from the highs-and-lows, trials and tribulations she faced throughout her visual arts journey.
"It has been quite a hard and inspiring journey. I remember when I started it was so difficult since I had not done art at O-level and A-Level.
"I was so bad when I started, but I remained focused.
"With the assistance and encouragement from lecturers and colleagues, I soldiered on until it all started making sense.
"They helped me improve in some elements of art. This exhibition means a lot to me as it offers me an opportunity to showcase some beautiful paintings and drawings that depict where I am coming from.
I communicate through my visual works and I know people will be inspired," she said.
The two-day exhibition will run from 8am to 4pm and is open for everyone. NGZ Manicaland director Elizabeth Muusha said she was excited by the number of varsity students — particularly female ones — from CUT using the facility to showcase their art works.
"We will continue to support these art students at the gallery.
We are really excited by a number of budding female students who are doing visual arts.
This also encourages female participation and we are looking forward to having exciting exhibition," she said.