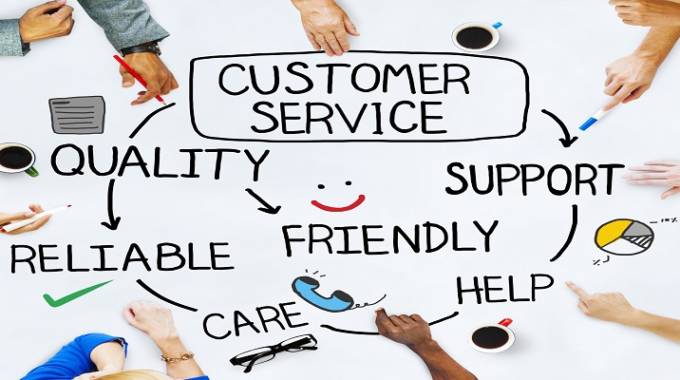 The ManicaPost
Business Reporter
THE Manicaland State University of Applied Sciences' Department of Business Management has partnered Mutare City Council to train its employees on customer care.
The training workshop which was recently held targeted frontline employees, among them parking marshals, banking hall employees and city health employees.
It was aimed at empowering employees on enhancing service delivery.
Speaking during the workshop, acting Town Clerk Dr Anthony Mutara reiterated the need for a continuous partnership between the two organisations.
"I am glad that MSUAS is playing a critical social responsibility role in training public and private institutions in socio-economic development as we gear up to create an upper middle class economy by 2030.
"The training is critical in guaranteeing quality service delivery as we strive to create smart cities," said Dr Mutara.
The Business Management Department led by Dr Gibson Muridzi offered the training in quality customer service delivery and its centrality in the development of the city.
The training is part of a continuous training programme which will be facilitated by various departments at MSUAS.
"The department has segmented the training and will escalate it to senior management where we will review the systems and recommend effective and efficient service delivery systems.
The training is also crucial to us as academics as it also becomes an area of research, thereby prompting generation of new knowledge," said Dr Muridzi.
Amongst the areas that the local authority will benefit include Geographic Information Systems (GIS), Engineering Automation in Water Sanitation and Civil Engineering, Financial Systems Integration for revenue collection optimisation, Water Sanitation Retooling, Chemical Analysis in WASH and waste disposal projects, as well as human resources capacity building.
"The training is part of a deliberate social corporate responsibility programme initiated by the MSUAS Vice-Chancellor, Professor Albert Chawanda, in a bid to position the university as a key driver to economic development in line with Education 5.0 which is being championed by the Ministry of Higher and Tertiary Education, Science, Innovation and Technology Development," said Dr Muridzi.
The workshop was facilitated by Mr Forbes Makudza, Mr Shingirai Siziba, Mr Simbarashe Muparange and Dr Muridzi.