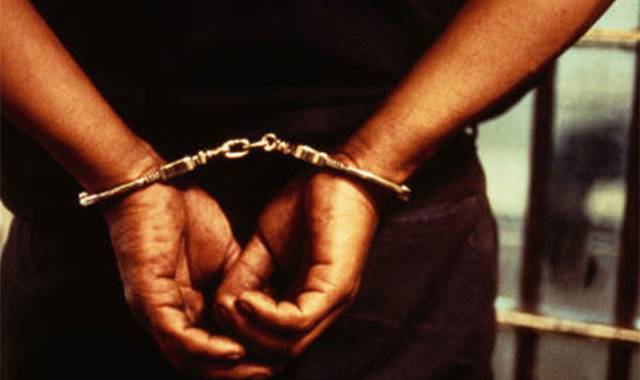 The ManicaPost
Luxson Chanda Crime Watch
The year 2018 has gone but not without living indelible marks in communities particularly in matters of crime and policing.
As usual, we all suffered in one way or another at the hands of criminals but then we managed to work together so as to cushion ourselves from effects of their activities.
It is against this background that the Zimbabwe Republic Police applauds the citizenry for helping drive its 2018 thrust of re-connecting with the people and rebranding its identity. The crimes so committed helped us revisit our approaches to crime prevention an aspect we continue to pin our hopes on in the socio-economic development of our people.
The police continues to underscore the importance of applying ourselves fully to target hardening and removal techniques as we get into 2019. A reminder of the status quo as regards specific crimes in 2018 can surely position us in the right mode especially when considering that we have a task to ensure incidents of crime are greatly reduced in the new year.
Cases of Rape and Domestic Violence managed under the banner of the Police's Victim Friendly Unit alongside other stakeholders in the multi-sectoral approach continued to wreak havoc in communities. Of concern was the rape of juveniles and that of daughters by their biological fathers. While it is not this writing's intention to visit the statistical standings, it is crucial to note that campaigns contacted in residential areas of potential victims, schools and churches to some extent managed to unravel a number of unreported cases.
It is sad to note that a number of rape cases could have been avoided had most victims, their relatives friends and colleagues been empowered on preventive measures. It is important for every potential victim to be reminded that nearly every other person particularly males are potential abusers. Think of the Odzi case where a sixty-four year old man raped his eighteen-year-old daughter several times under the guise of curing an ailment. The offence only came to light when the girl fell pregnant. For rape cases, we urge everyone to keep a close eye on their children. It has been shown that abuse often leaves telltale marks on the victim and the resultant behavioural changes can be so pronounced. All we need do is keep our eyes and ears wide open.
On a different but related note, cases of domestic violence cost lives as couples fought. Unrests within the home have also subjected children to abuse as these are often left alone when couples divorce or die as a result of the violence or suicide. The police made several appeals for people in family set-ups to engage community and religious leaders, counselors, third parties or the Police Community Relations Liaison Office so as to try and resolve conflicts.
It is equally worrying to note that the commemoration of the 2018 16 days of activism against gender based violence ended with the Chikanga gruesome murder of a young man at the hands of his wife.
We implore every single person to come, join hands and take party in raising awareness on the dangers of domestic violence and help in family conflict resolution as far as possible.
Robbers, particularly the machete wielding troupe, made a name for themselves for the wrong reasons. While the arrest of some of these criminals brought relief and reduced fear of crime among residence, it is important to always recall some of the approaches that we suggested as these could help stop the culprits from rearing their ugly heads again. The police, especially in Mutare Central District circulated contact numbers for police officers and station so as to enable residence to promptly reach police service when attacked. We continue to urge the public to remember that one of the most important contacts a person can have in your phone is that of the police.
Installation of security facilities, alarm systems, and CCTVs remain key in protecting ourselves and our homes from burglary, theft, and cases of robbery. Equally important is the establishment of cooperation networks and ensuring we become our brother's keeper in times of distress.
Some crimes of concern that caused a stir need us to keep a close follow-up on preventive techniques that the police bring you from time to time. These include Murder, Assaults, Stock theft, Fraud, smuggling, and contraventions of the immigration act.
As we commence 2019, let us remember that it is always prudent to be conversant with police operations and way of doing things. This is so because the year 2018 was also fraught with a number of complaints against police some genuine yet some arising from ignorance of basic police procedure and operations of the law. We believe an empowered community can greatly help reign in our operational staff and at the same time protect itself from harsh realities of crime.
We also sound a call for the general public to hand in written compliments where good work is done in the same manner they submit complaints. This is a sure way of motivating good work performed by our members.
Let us remember that preventing crime is everyone's responsibility.
Inserted by: ZRP Manicaland Press and Public Relations