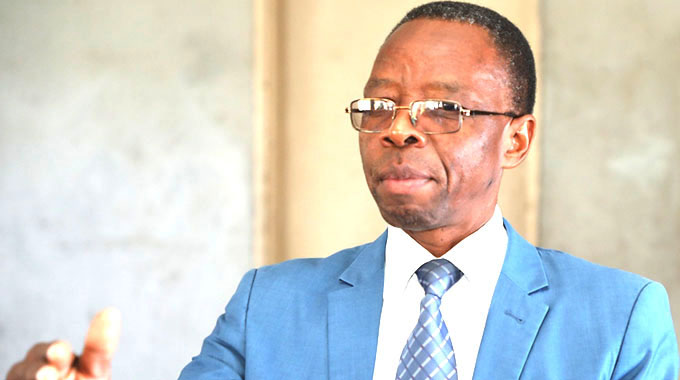 The ManicaPost
Ray Bande and Luthando Mapepa
Tropical Depression Freddy might have come and gone, leaving behind minimal destruction, especially on infrastructure in different parts of Manicaland, but the Civil Protection Unit (CPU) has remained on high alert as the rainy season progresses.
With the devastating effects of Cyclone Idai still fresh in the minds of many, there were genuine fears for destruction of human and animal life in Manicaland after the announcement of the then Cyclone Freddy, which was subsequently downgraded to a Depression a fortnight ago.
Freddy, the longest-lived tropical cyclone on record which hit Madagascar, southern Mozambique and Zimbabwe in the third and fourth weeks of last month before returning to sea, is far from dead.
The storm has been reportedly rebuilding strength near the southwest coast of Madagascar and is projected to head towards northern Mozambique around Saturday.
Storms will likely get to the Eastern Highlands and Mashonaland provinces of Zimbabwe from tonight into the weekend.
Secretary for Manicaland Provincial Affairs and Devolution, Mr Edgars Seenza said that on February 23, two incidences were recorded in Nyanga District's Ward 13 where Samanyika Primary School deputy head's house had its roof blown off, affecting the kitchen and veranda.
In Ward 15 at Crossdale Primary School, a classroom block had its roof blown off completely.
In Chipinge, a total of 18 houses were damaged, 17 of them partially habitable and one inhabitable in Wards 11, 17, 18 and 19.
At Chichichi Primary School, one of the teacher's house had four roof sheets blown off and the plaster peeled off while a teacher's house had five ridges blown off at Chiriga Primary School.
At Shakavanhu Primary School, two tents used as classroom blocks were blown off, while one classroom and toilet roof sheets were blown off at Mugondi and Mapungwana Primary Schools.
In Chimanimani District, a two-roomed house was destroyed by a heavy storm in Tonhorai Village, Ward 20.
Mr Seenza said: "We remain on high alert since we are still in the rainy season, even though we closed our command centres on March 1 following advice obtained from the Meteorological Services Department (MSD).
"The command centres were put in place just in case of significant damages to life or property in the province. Apart from the damaged buildings, we had a Glow Petroleum truck that overturned and spilled fuel on the tarmac near the Rusape Tollgate."
Buhera, Mutasa and Mutare districts did not record any significant damages to property.
A Tropical Depression is when the maximum sustained wind speed is less than 63 km per hour, while a Tropical Storm is when the maximum sustained wind speed is more than 63 km per hour.
Cyclones and Tropical Storms are all basically the same thing, but are given different names depending on where they appear.
Hurricanes are Tropical Storms that form over the North Atlantic Ocean and Northeast Pacific while Cyclones are formed over the South Pacific and Indian Ocean.
Typhoons are formed over the North-West Pacific Ocean.