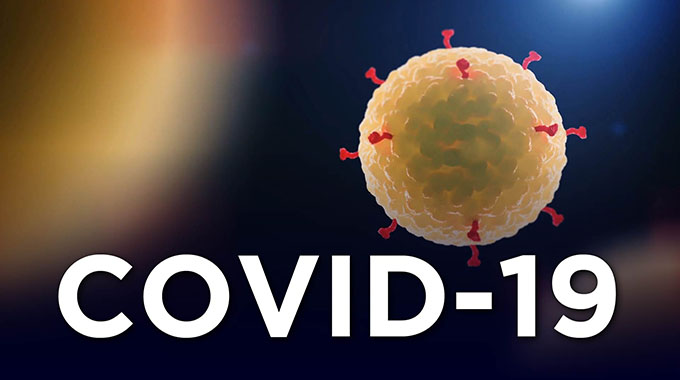 The ManicaPost
Most people with Covid-19 have mild illness and are able to recover at home without medical care, while severe cases often receive supportive care in the hospital, according to the US Centres for Disease Control and Prevention.
Although there have been regional, national and global data on confirmed cases and deaths, not much has been reported on recovery.
In Zimbabwe, the first recovery was recorded early this week.
Johns Hopkins University, which is among few institutions that have been tracking recovered cases, has been doing so since its data collection on Covid-19 cases was first made public in an online dashboard in January.
"The category for recoveries began when the outbreak was centred in China, which was issuing official reports on recoveries," said Douglas Donovan, a spokesman for the university in Baltimore.
Then as the outbreak spread around the world, the researchers realised that there were few methods for reporting recoveries and so they decided to limit reports to country estimates only.
"Recovered cases outside China are country-level estimates based on local media reports and may be substantially lower than the true number," Donovan said.
As for US cases, "The dashboard is not reporting estimates for state and county recoveries in the United States.
"That may change as more uniform reporting for recoveries expands among local and state governments," he said.
"Currently there is no uniform method for reporting recoveries across the United States.
"If that changes, the dashboard will reflect those numbers accordingly."
As of Saturday, more than 223 000 people worldwide had recovered from Covid-19, according to data from the Johns Hopkins University dashboard.
The actual figure is likely to be higher since the data only cover confirmed cases.
However, recovery can take some time.
Currently, there is no treatment for Covid-19 but those infected can recover with appropriate care to relieve and treat symptoms.
The CDC has noted that for those with Covid-19 isolated at home, they are considered recovered if they meet three criteria:
◆ No fever for at least 72 hours without using fever-reducing medications
◆ Improvement in other coronavirus-related symptoms, such as cough or shortness of breath
◆ A period of at least seven days has passed since symptoms first appeared
If they have access to testing, the criteria includes two consecutive tests that are negative and 24 hours apart, along with no longer having a fever and seeing improvement in symptoms.
Recovered doesn't mean that a patient immediately returns to feeling healthy.
Many patients will still feel tired and have a lingering cough, even if they meet the recovery criteria.
"It takes anything up to six weeks to recover from this disease," said Dr Mike Ryan, executive director of the World Health Organisation's Health Emergencies Programme.
"People who suffer very severe illness can take months to recover from the illness." — CNN