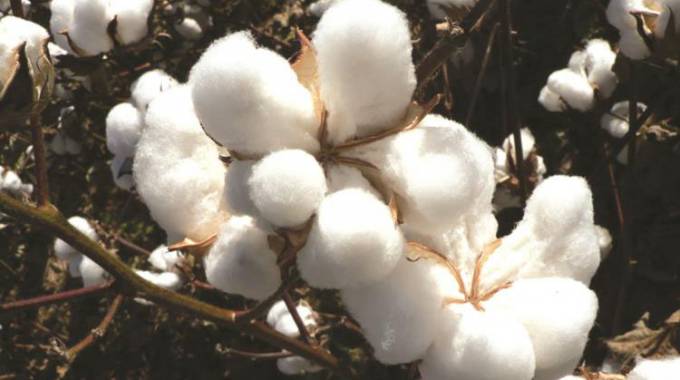 The ManicaPost
Emmah Chinyamutangira Post Correspondent
COTTON farmers in Manicaland who benefited under the Presidential Inputs Scheme for the 2018-19 season are optimistic of a productive season regardless of the El Nino threat forecast by the Meteorological Services Department (MSD).
Chipinge District Agritex crops and livestock officer, Mr Cephas  Mlambo said as the 2018/2019 season approached, cotton farmers remained optimistic despite reports of possible low rain fall attributed to the El Nino weather phenomenon.
"Land preparation and inputs procurement are progressing well and some farmers are already dry planting cotton," he said.
"In Chipinge's Wards 26 and 13 farmers have already dry planted 19 hectares of cotton. This year's rainy season is expected to set in around December 7 for the low-veld areas where all our cotton is grown," said Mr Mlambo.
He added that Presidential cotton inputs would help revive the cotton industry saying if the Government remained committed to empowering cotton farmers they (farmers) would make breakthroughs in their lives.
Mr Mlambo said most of the farmers who received free cotton inputs had intensified land preparations and were ready to plant their white gold as soon as the rains fall.
He said some farmers were still receiving the free Presidential cotton inputs.
"The Government is working on reviving the cotton and textile industries.
"It has been supporting cotton farmers through giving them free inputs, as well as agronomic support. Input distribution is in full swing at the moment," he said.
Mr Mlambo however expressed dismay over some cotton farmers who did not stick to the stalk destruction deadlines saying they (farmers) were making it difficult to break disease and pest cycles.
"The failure by some farmers to destroy their stalks before the stipulated deadline is worrisome. As we speak, about 30 percent of farmers have not yet destroyed stalks, which may increase pest and disease incidences this season," he said.