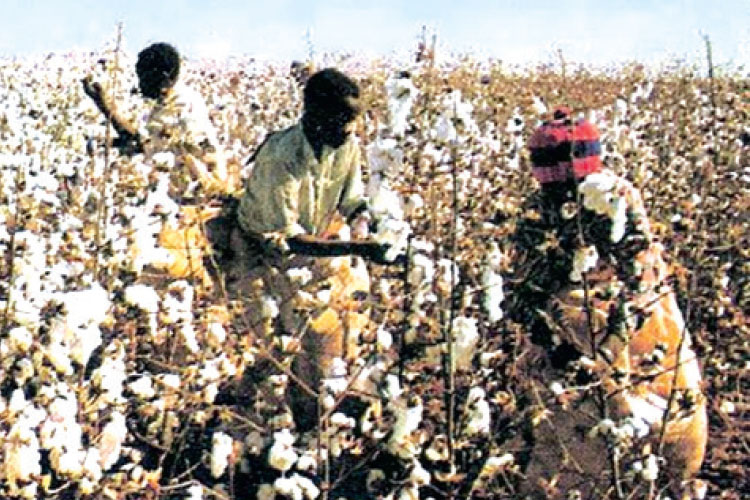 The ManicaPost
Freedom Mutanda Post Correspondent—
WHILE the 2017-2018 cotton farming season was a good one for many farmers in Chipinge, the shortage of packaging material is spoiling the party.Farmers in Chisumbanje have since resorted to storing the cotton in kitchen huts giving rise to fears of loss as the selling season roars into life.
" We are happy with the 50 cents per kilogramme being offered by the Cotton Company of Zimbabwe but the shortage of packaging material is cause for concern,'' said Mr Reketai Sithole from Munepasi.
Mr Neshi Bhebhe from Garahwa said their future was uncertain.
"We have high cotton yields but unfortunately storage of bags is a problem.
" Imagine the bulk of the crop is stored in kitchen huts.  What it means is that if there is a fire in the kitchen, the chances of the cotton getting burnt is high. We spent thousands of dollars to grow and harvest the crop under the Presidential Input Scheme and all this will go down the drain if the issue of packaging material is not dealt with quickly."
An executive of the Cotton Farmers of Zimbabwe, Mr Skumbuzo Thondlana said cotton buyers were overwhelmed by the high yields.
"Government supported 97 percent of the cotton planted this season and the buyers were overwhelmed by the high yields.
"This has caused this crisis that threatens to undo all the good that the government has done,'' he said.
The ensuing crisis has seen private players fraudulently engaging with the farmers to buy the cotton
An agronomist, Mr Teramai Maposa, said the shortage of cotton packaging could result in the cotton losing its lint value.
"The cotton will lose its lint value and will be prone to colour threatening pests and thus devalue its grade. Further, the whole harvest can be lost due to fire. Moreover, smoke from the kitchen huts where some farmers are storing their harvest compromises white colour,'' he said.