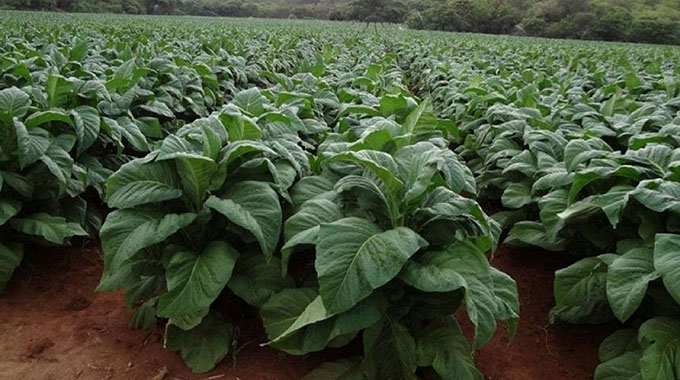 The ManicaPost
Samuel Kadungure Senior Reporter
Rusape's contract tobacco selling points that were meant to open their doors to growers yesterday (Thursday) have deferred sales to Monday to ensure uninterrupted logistical arrangements, The Manica Post has established.
At Boka Floors yesterday staffers were taking advantage of the extension to educate farmers on how their system will operate in accordance with the Covid-19 guidelines set by the Tobacco Industry Marketing Board (TIMB).
Boka Floors managing director, Mrs Chido Nyakudya said they were open for bookings and deliveries, but the actual sales will begin on Monday.
"Here in Rusape we are a contract floor. We only operate an auction floor in Harare. Traditionally, auction floors open a day before contract floors. The auction floors opened on Wednesday while contract auction floors were supposed to open yesterday. However, since tomorrow (Friday) is Workers' Day, we decided to defer sales to Monday," said Mrs Nyakudya.
"We are prepared for Monday. Growers should book before they deliver their tobacco. We are also encouraging all the growers in Manicaland to deliver to our Rusape floor instead of traveling all the way to Harare to avoid the spread of Covid-19. Growers are also being encouraged to use representatives instead of visiting the floors," she said.
"No farmer will be allowed to deliver tobacco for sale more than once per week. All tobacco sales points will provide toll free phone numbers for booking and general communication. The farmer shall be notified of his or her tentative selling time at the point of booking.
"Selling floors shall accept tobacco deliveries from 6am to 5pm, with trucks arriving outside the permissible time being turned away. A maximum of only two people are allowed on-board the tobacco delivery trucks. The "delivery today and sale tomorrow" policy will be enforced in full," TIMB said in a statement.
Non-booked tobacco will not be accepted while bookings will be allocated depending on the number of bales per farmer.
Mrs Nyakudya said the Rusape floor has the capacity to handle 1 000 bales of tobacco per day.
She said they are expecting at least three million kilogrammes of flue-cured tobacco to be delivered to their Rusape floors. TIMB has enlisted the services of relevant authorities to the de-congestion of the areas surrounding the contract sales floors ahead of the 2020 tobacco marketing season.