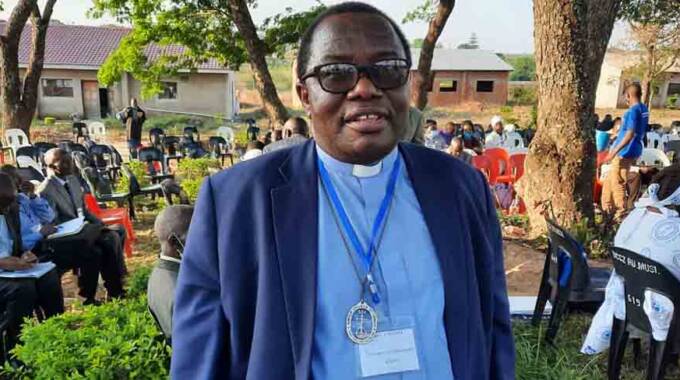 The ManicaPost
Luthando Mapepa
Chipinge Correspondent
CONSTRUCTION of the United Church of Christ in Zimbabwe (UCCZ)'s Gazaland University (GU) has commenced in Chipinge town on a 120-hectare stand situated in St Kelvin suburb.
A tender to build a three-storey administration block was recently flighted in the Press and work began this week.
In an interview during the bricklaying ceremony on Sunday, Gazaland University Council chairperson, Mr Philimon Mlambo said the church is expected to complete the administration block mid-next year and begin enrolling students in 2025.
"As Gazaland University, we have pooled enough resources to hit the ground running. We have invited all stakeholders to show our commitment to develop our campus.
"Our vision is that by June next year, the administration block will be complete to enable us to acquire a charter to operate. Once we are done with this stage, we will start enrolling students for the 2025 intake.
"The university will use its main campus and other existing UCCZ learning structures in Chipinge for lectures. We are very grateful for the support we are receiving from stakeholders. We are confident that we will fulfil our vision," said Mr Mlambo.
UCCZ president, Reverend John Matiza said the church will construct a state-of-the-art university on their site.
"We still have faith as a church. The church will continue mobilising resources locally and globally until this university finds its feet," he said.
Guest of honour at the event, Zesa executive chairman, Dr Sydney Gata urged the church to push forward in developing the country.
Dr Gata said the church should work with Government to achieve all its goals.
"The relationship between Government and church is inseparable. Let us work with Government to ensure the success of this huge project. Politics is everywhere, but it should not drag us back. As a church, I urge you to be apolitical and work together with all stakeholders to ensure the development of Chipinge District," he said.
"The district is endowed with a lot of resources and we hope the coming on board of this university will produce students with knowledge on how to tap on these vast resources for the benefit of the local people," said Dr Gata.
He donated US$5 000 to the university, while Goodwill Properties donated thousands of bricks.