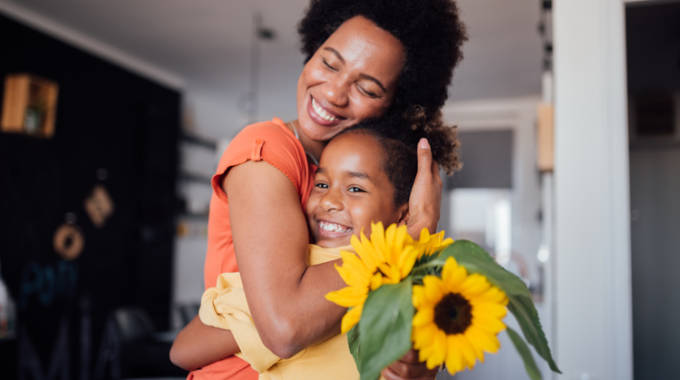 The ManicaPost
Ray Bande
Senior Reporter
"A MOTHER is she who can take the place of all others, but whose place no one else can take."
"We are born of love; Love is our mother."
"When you look into your mother's eyes, you know that is the purest love you can find on this earth."
"Life doesn't come with a manual, it comes with a mother."
Since time immemorial, humankind has grappled with numerous phrases and words to describe the love of a mother, but it appears none can aptly sum it all.
Mothers are simply a symbol of love.
On Sunday, the world will be celebrating Mothers' Day — a day set aside to reflect on the emotional, physical and social support that our mothers have given us since were mere foetuses.
While dates celebrations vary around the globe, Mother's Day traditionally involves showering moms with flowers, cards and other gifts.
With technology more advanced than ever before, research says more phone calls are made on Mother's Day than any other day of the year.
In the United States of America for example, these holiday chats with mom often cause phone traffic to spike by as much as 37 percent.
And the people of Manicaland have vowed that they will not be left out in celebrating their mothers on Sunday.
Ms Daphine Dunga explained the essence of the day.
"On Sunday, I will celebrate and appreciate my mother. She has stood the test of times, caring for me, meeting all my needs without complaining and ensuring that I achieve my best. She is strong, strict, loving, caring and my pillar of strength and without her I would not have turned out to be a woman and mother that I am today," she said.
Mr Stephen Checha said he will take time to reflect on his mother's love.
"I had a very loving mother and I attribute all that I am today to her.
"It is a day that I personally cherish as l reflect on her love.
"I will have something special for the day, even though the actual plans are still being made," said Mr Checha.
Mr Tawanda Musvaire, also known as Baba vaMbali, has something in store for the mother of his children.
"I will have a cake for my wife on that day. Then I will do breakfast in bed for the queen. In the afternoon, I will take her out to her favourite spot for lunch," said Mr Musvaire.
However, there are also some people who do not see the significance of the day.
Mr Gift Mugeri said: "Mothers should be shown love and respect throughout the year, not just on Mother's Day.
Just like Valentine's Day, I do not believe in showering someone with gifts and love on one day. To me, Mother's Day is every day of my life," said Mr Mugeri.
But what is the origin of Mother's Day?
Mother's Day is a day of honouring motherhood that is observed in different forms across the entire world.
Across the globe, Mother's Day 2022 will be on Sunday, May 8.
A cursory internet search reveals that the American incarnation of Mother's Day was created by Anna Jarvis in 1908 and became an official US holiday in 1914.
Jarvis would later denounce the holiday's commercialisation.
She later spent the rest of her life trying to remove it from the calendar.
However, celebrations of mothers and motherhood can also be traced back to the ancient Greeks and Romans who held festivals in honour of the mother goddesses Rhea and Cybele.
Also, the clearest modern precedent for Mother's Day is the early Christian festival known as "Mothering Sunday."
Once a major tradition in the United Kingdom and parts of Europe, this was originally seen as a time when the faithful would return to their "mother church" – the main church in the vicinity of their home — for a special service.