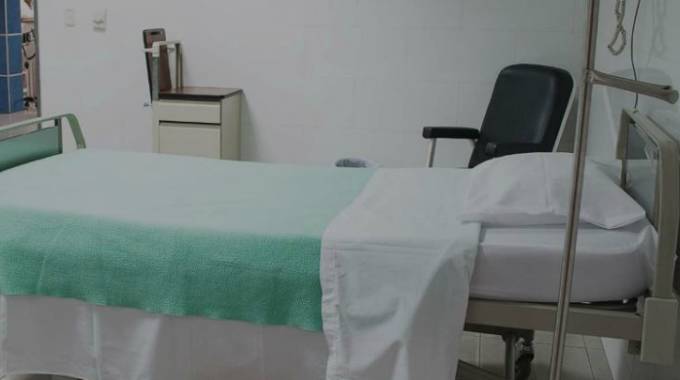 The ManicaPost
Tendai Gukutikwa
Post Correspondent
FOR 21 years, villagers in Nyanga North's Ward Six under Chief Katerere had to rely on village health workers' services as they eagerly waited for the completion of the construction of Sande-Munemo Clinic.
Their nearest clinic was 10km away, and this resulted in home deaths and deliveries.
Various maternal health complications were also not being detected early among pregnant women in the area.
The complications would only be realised at child birth by local untrained midwives who at times would fail to save, either the baby or the mother.
At times both would lose their lives.
However, it is a dawn of a new era for the Ward Six villagers following the completion of the Sande-Munemo Rural Health Centre which was commissioned last week on Thursday after 21 years of construction.
Village health worker, Ms Shorai Mutizwamhepo said not having a clinic in their area was making their work as VHWs difficult as they were forced to act as nurses despite them not being qualified for that crucial role.
She said they were forced to treat minor health challenges like headaches around the villages, but had to refer the reluctant patients to Elim Mission Hospital, and Kambudzi Clinic which are approximately 10km away.
"The nearest clinics, and hospitals are 10km away, but because of transport challenges to travel to the two health centres, villagers would knock at my door for assistance. If they were minor headaches, I would administer some paracetamol tablets, but would advise them to visit the clinic for further management.
"Most people never heeded my advice, and that resulted in major complications that endangered their lives. Our nearest health facilities are Elim and Regina Coeli mission hospitals as well as Kambudzi, Matiza and Ruwangwe clinics. It was too taxing to get there as people had to foot due to transport challenges. Patients were detained at home, resulting in some deaths," she said.
To show their enthusiasm in having a health centre in their area, the villagers contributed bricks, concrete stones, river and pit sand, as well as unskilled labour.
In an interview, an excited villager, Ms Pamhidzai Mukwara, of Munemo Village, said gone were the days of enduring long walks to Regina Coeli Mission Hospital for treatment.
"The roads are bad, and because of that transporters charge us exorbitant fares. We were at times forced to use donkey-drawn scotch carts to ferry patients to hospital. It was a torrid ride especially for expecting mothers due to the rugged terrain. We ended up having home deliveries," she said.
Another villager, Ms Lucia Marufu said they faced a lot of challenges in accessing health services because of the lack of a clinic in their area.
"We are very happy that our clinic is now open. For years, we have patiently waited for the completion of this clinic, and its opening is a dream come true," she said.
The Sande-Munemo Clinic project was first initiated in the early 2000s by a community based organisation, Nyanga Natural Resources and Development Watch Board.
Over the years, the Canadian and American embassies also chipped in.
Circle Cement also donated 600 bags of cement, and in its incomplete state, the project was handed over to Nyanga Rural District Council in 2007.
Nyanga RDC channelled devolution funds amounting to $1 127 861 to complete the project as well as equipping the clinic.
Nyanga RDC chairperson, Councillor Margaret Nyahoda said they prioritised the devolution funds to complete outstanding projects.
"We consulted our communities, and people in Ward Six pleaded with us to ensure the completion of this clinic because of its importance to the community in terms of ensuring quality health service delivery. We want everyone in every corner of the district to receive quality health service delivery," she said.
The Ministry of Health and Child Care also chipped in with $420 000 which was used to build 14 staff houses, drilling a borehole, and installing two 5 000-litre water tanks.
Acting Nyanga District Medical Officer, Dr Hamish Mubata said the clinic would serve at least 8 500 villagers, and help in Government's mandate of providing quality health care to the people.
"People have been travelling to as far as Regina Coeli and Elim mission hospitals to acquire medical service, and because of the bad roads, some would die on the way. The clinic will help in improving health service delivery in the area," he said.
Dr Mubata added that the opening of the clinic would help to reduce child mortality rate. Minister of State for Manicaland Provincial Affairs and Devolution, Honourable Nokuthula Matsikenyeri said the development must be applauded as it will go a long way in improving health care services to communities that were previously marginalised.
"This just shows that the local authority, which is a third tier of Government is working tirelessly with the community, and development partners to deliver services to the people of this district as is expected. It also demonstrates that the challenges that the country is facing can be addressed if we work together," she said.