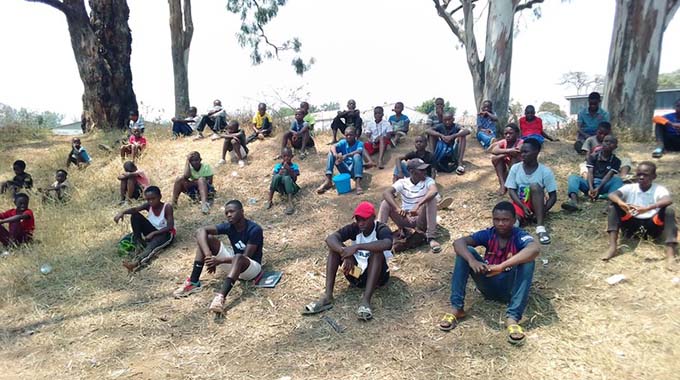 The ManicaPost
Ray Bande Senior Reporter
AS they brace for a historical silver jubilee next year after winning the 2019 edition of the Willard Katsande Tournament, the Tafara City Vellos are hoping to build on their success.
The team is one of Mutare's oldest junior football academies.
Formed in 1996 in the dusty streets of Sakubva, the junior football ensemble has stood the test of time.
The year 2019 was good for them after they featured in the Mai Hondo Under-15 semi-finals.
Addressing players at Sports Oval Ground during a recent meeting, chairman Aaron Kanyoza underscored the importance of soccer and school work at the grassroots.
He also promised to source school fees vouchers for underprivileged players.
"Tafara City Vellos should be more than a soccer club by going further to look at the players' welfares as a way of giving back to the community.
"As the academy's leadership, we will go out of our way to source assistance for Tafara City Vellos's disadvantaged players.
"We want you to be exemplary and disciplined. You should never forget that education and good health is important. This will assist you to enjoy a well balanced lifestyle," said Kanyoza.
The club chairman went on to donate books and pens for the players.
In some of their past achievements, City Vellos were quarter finalists in 2017 and 2018 in the Willard Katsande Tournament.
City Vellos have also been Mutare Junior League's Under-13 winners for the past six years.
In addition, they were crowned the Lokuza Tournament Under-12 champions in 2016; as well as the Farai Musarirwa Under-13 Tournament winners in 2018.
Their Under-17 team won the junior league championship in 2017, before coming third in the CSCJF Manicaland Peace Tournament.
At City Vellos, each age group (Under-13s, 15s and 18s), has 20 players.
The long list of players who have had their skills nurtured at Tafara City Vellos include Forget Nyuwani; four-time top-flight league title winning midfielder, Blessing Gumiso; former Buffaloes talismanic midfielder, Nyarai Masunde; nimble footed former CPMZ attacking midfielder, Wonder Kapangaziwiri; former Lancashire Steel player, Steven Matsaire; Eddy Makore; Gilbert Sithole (goalkeeper); Eddy Sithole (goalkeeper); Darlington Sibanda; Ratherford Matondo; Kennedy Suware and Kenny 'Footbridge' Dzingai.
The majority of the academy's products have gone on to play in the Premier league.