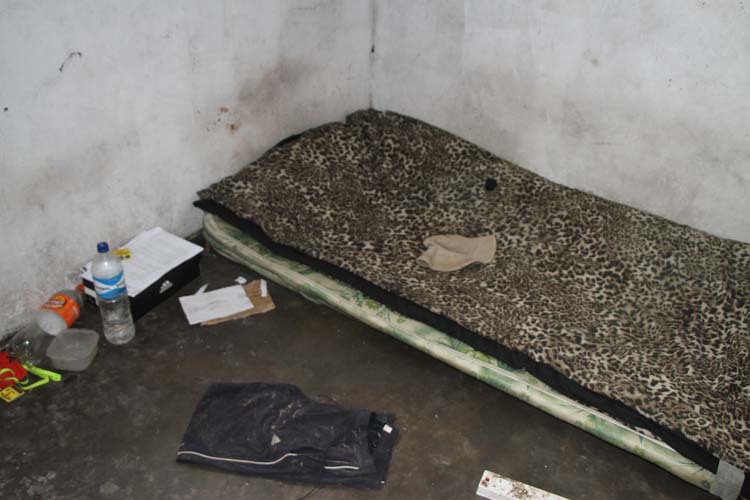 The ManicaPost
Fungayi Munyoro Sports Correspondent
NEWLY promoted Mutare City Rovers FC players besieged Civic Centre on Tuesday demanding to meet the Town Clerk and present their grievances that include unpaid signing-on fees, salary arrears and squalid living conditions at their Chikanga Phase 2 club house.
However, Post Sport understands that by Wednesday, the issues had been resolved amicably. Club administrator, Clayton Masekesa, confirmed that normalcy had returned to the club as they managed to pay the players their October salaries.
"We have managed to pay them their October salaries. We now owe them winning bonuses for two matches. We want to put the record straight that as a club we will remain committed to the welfare of our players. The delay was something beyond our control.
"The club house is actually in Darlington. The Chikanga house was a temporary measure," he said. Masekesa dismissed claims by players that they were not receiving their full winning bonuses.
"It is not true. As far as salaries are concerned, we are up to date," he said. Masekesa bemoaned what he termed as counter-productive tendencies aimed at destroying the future of the club.
"It is not a secret that we are all going through difficult times. For your own information, Mutare City Council is going out of its way to sponsor football against the will of some elements. Therefore, I find it absurd for players to react is such a manner at a time when Mutare City Council employees are patient when it comes to payment of their dues," said Masekesa.
The players on Monday afternoon camped at Civic Centre waiting to be addressed by the Town Clerk, Joshua Maligwa. Players who spoke to Post Sport on Tuesday morning said they were yet to receive their winning bonuses, part of their signing on fees and October salaries.
"How do they expect us to survive? We have families to take care of. The guys have taken us for a ride for too long. I am owed a lot of money since last season. We resolved with the rest of the players to meet the Town Clerk. I am sure he is not aware of all this.
"We went there (Civic Centre) on Monday afternoon. We could not see him as he was said to be in a meeting. We waited till 6pm. The Chamber Secretary then told us to write a letter tabling all our grievances," said a senior player who refused to be identified for fear of reprisal.
Each player is entitled to $75 as winning bonus and $40 as away draw bonus. The players are paid $150 to $300 in monthly wages.
When Post Sport visited the players' Chikanga accommodation, water was flowing from the toilet into one of the bedrooms where they sleep. The house is in a sorry and dilapidated state. There are broken windows and no curtains. The kitchen is empty, save for a four-plate stove and a sink.
"As you can see, this has been our home for the past 11 months. We sleep on the floor. We did not receive our full signing on fees. We are still owed some of our winning bonuses.
''We were meant to be given $75 as winning bonuses, but as from June, we have been getting $70. The executive is not giving us a satisfactory explanation. That is the reason why we want the Town Clerk to address us as players," said another player.
The five players who stay at the club house include Victor Twaliki, Godfrey Chisango, Honesty Muzhara, Hussein Zvakavapano and Mhleli Sibanda.