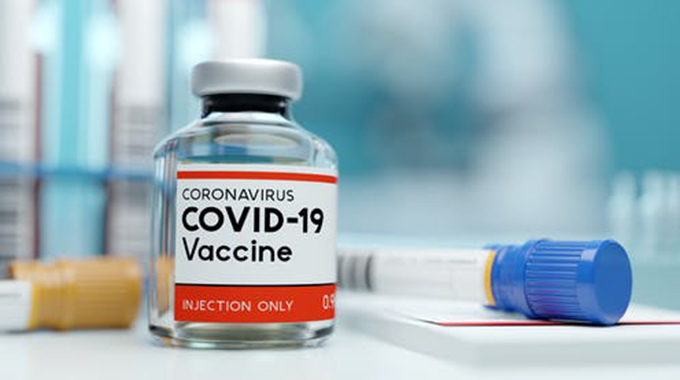 The ManicaPost
Post Reporters
AS the nation celebrates this year's Easter holidays, churches in Manicaland have added their voice in encouraging people to be vaccinated as well as being extra cautious to avoid a spike in Covid-19 cases.
For the second year running, the country will be celebrating the Easter holidays under the "new normal" spawned by Covid-19. 
As announced by President Mnangagwa on Tuesday, only 50 people are allowed to attend the traditional church gatherings associated with the Easter period.
Church authorities who spoke to The Manica Post this week revealed that their churches have adjusted to the new normal and will be conducting staggered services from today (Thursday) up to                                              Sunday.  
Anglican Diocese of Manicaland, Bishop Eric Ruwona said the church would adhere to Covid-19 regulations in terms of religious gatherings.
"We are conscious of the ongoing pandemic and the need for church organisations to take heed of the health regulations and ensure that we don't create super spreader events," he said.
Bishop Ruwona said all clerics in the diocese will get vaccinated today (Thursday) ahead of the Easter gatherings.
"We thank President Mnangagwa for availing the vaccinations we are accessing for free. As church leaders, we will lead by example and get our vaccinations today. We believe our members will follow suit and get vaccinated for us to reach herd immunity," said Bishop Ruwona.
St Paul's Roman Catholic Church in Dangamvura's priest-in-charge, Father Simba Rukanda weighed in: "We are encouraging our congregants to be vaccinated. 
"As for our masses, we will be strictly adhering to Covid-19 regulations and will not allow more than 50 people to attend a mass. 
"We have come up with attendance roasters for the different sections under St Paul's and services will start today (Thursday). Each day will see us having different masses, but we will revert to four services on Easter Sunday. 
"We will have 30 minutes intervals between the masses to allow the sanitisation of the church," said Father Rukanda.
The Apostolic Faith Mission (AFM) in Zimbabwe will decentralise Easter conventions to assemblies in a bid to discourage huge crowds.
Pastors and their respective assembly boards should therefore make local daily arrangements and programmes stretching from Friday evening to Sunday.
AFM Manicaland Central overseer, Reverend Benson Katakwa said the church is not encouraging large crowds.
"We will celebrate Easter at our respective assemblies throughout the province. Assemblies are expected to hold church services throughout the Easter holiday but with only 50 people in attendance at any given time," said Rev Katakwa.