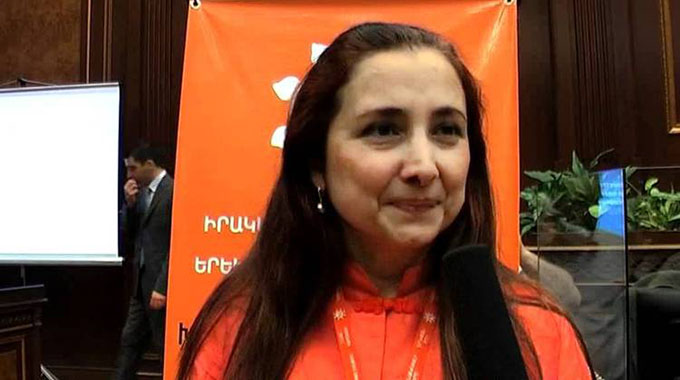 The ManicaPost
Ray Bande Senior Reporter
GOVERNMENT, with support from UNICEF, will next week roll out mass cholera vaccination in Chimanimani and Chipinge amid revelations that one million doses having been secured already, The Manica Post can reveal. The furious Cyclone Idai ripped apart Chimanimani and Chipinge and left a trail of destruction of water and sewer infrastructure, putting survivors at the risk of waterborne diseases.
UNICEF country rep Ms Laylee Moshiri told The Manica Post yesterday that about one million doses of cholera vaccines will be arriving in the country ahead of the start of the mass vaccination programme next week.
Ms Moshiri said although no had been reported cases of cholera, it was wiser to prevent than to wait for the ticking health time bomb to explode.
"UNICEF has been on the ground assessing the needs of people after Cyclone Idai. The situation is dire and this is the reason why we have joined hands with Government, other organisations and the local authority to find ways of bringing relief to the affected areas.
"There will be mass vaccination against cholera. There have been agreements with the International Coordinating Group on cholera vaccination, and about a million doses will be arriving in the country for that purpose.
"We will target the high risk areas first and move to other areas as you are aware that infrastructure was badly damaged by Cyclone Idai and could result in some waterborne diseases. Even though there are no cases that have been reported so far, it is better off to take preventative measures," she said.
Ms Moshiri said they will also conduct screening for malnutrition.
She said there was also need to trace HIV positive mothers and children that could have been displaced or had their treatment schedules disrupted in the aftermath of Cyclone Idai.
"We also intend to undertake screening for malnutrition so that we establish the extent of need in terms food and other basics in the affected areas. The same applies for HIV positive mothers and children whose treatment programmes could have been disrupted because of Cyclone Idai. We need to trace them and ensure that they get back on treatment in time. In that regard, UNICEF has contracted some partners since it is a specialised area that needs experts," she said.
Since Cyclone Idai disaster struck Chimanimani and Chipinge leaving about 344 dead and relief intervention efforts are being carried out by Government and its partners.
UNICEF has set up some child friendly spaces in affected areas where it is providing psycho-social support to traumatised children.
"We have set up some child friendly spaces in areas affected by the cyclone where we are providing psycho social support to traumatised children. There is also need to ensure that survivors get space for accommodation away from the vicinities of schools that they are currently camped.
"Schools will be reopening soon and therefore there is need to ensure that the temporary accommodation in the form of tents that are currently is school premises move away to ensure that learning takes place without any form of psychological distractions to learners.
"In Chimanimani, for example, schools might reopen end of this month hence by that time we should be able to have found alternative space for tents accommodating survivors so that the school environment is conducive for effecting learning process," she said.
Ms Moshiri said risk of sexual exploitation and abuse is also high in such situations hence UNICEF was working with several organisations that include UNFPA to sensitise villagers.