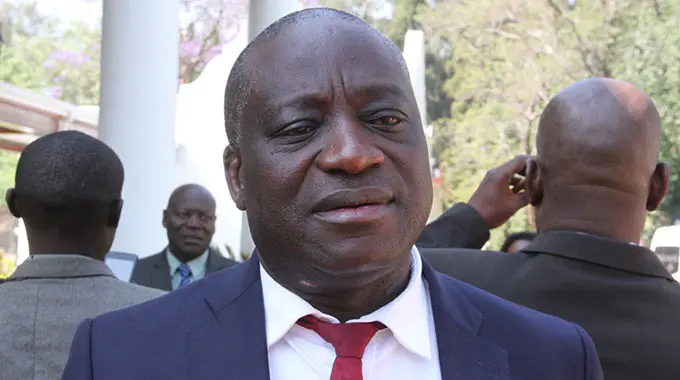 The ManicaPost
Samuel Kadungure
Senior Reporter
With cholera having spread to six of Manicaland's seven districts, Government has said the province's health system has the capacity to reach out to all susceptible communities.
Despite a combination of interventions, including a vaccine drive that started early this year, the water borne disease has now spread to Buhera, Chimanimani, Chipinge, Nyanga, Mutasa and Mutare.
Only Makoni remains cholera free.
As a result, most of the province's districts are among the 17 cholera hotspots that were identified by the Ministry of Health and Child Care.
The cholera outbreak is being blamed on citizens who disregard precautionary measures during mass gatherings like funerals, especially with regards to poor sanitation and clean water supplies.
As of May 23, Manicaland had recorded 535 suspected cases.
A total of 144 cases had been confirmed.
The province had also recorded six deaths related to cholera by Tuesday.
New suspected cases were this week reported in Buhera (three), Mutasa (two), Mutare City (three), Mutare Rural (10), Chimanimani (five), Chipinge (six) and Nyanga (one).
As of Tuesday, 77 cases were hospitalised, with nine in Buhera, Chimanimani (11) Chipinge (six), Mutare City (two), Mutare (21), Mutasa (three) and Nyanga (one).
However, it is possible that some cases are going unreported.
Health and Child Care Deputy Minister, Dr John Magwiro said although Manicaland has become a hotspot of the cholera outbreak, its health system has the capacity to reach out to all susceptible communities.
"Cholera is a disease that requires people to change their habits in terms of cleanliness. If you look at all areas hit by the disease, the cause is the same – lack of cleanliness.
"You get cholera if you accidentally take faecal material by mouth. When you go to the toilet, wash your hands before touching food to avoid infecting yourself and others.
"Cholera is a disease that needs people to be more careful in ensuring that their surroundings are clean. Our wealth depends on our health, and cleanliness is next to Godliness, we need to be very careful.
"We should make sure that disposable material is dumped properly, and that before eating food, people wash their hands with clean running water.
"People need to put tablets in drinking water if they can find them or boil the water before drinking it. We need to ensure that our environment is clean. We do not need to throw dirt around because this is how we spread the disease.
"We urge local authorities to clean up their environments to avoid heaps of uncollected garbage," he said.
Dr Magwiro said cholera can be prevented through proper sanitisation and immunisation.
He also said Government is providing chlorine powder for water purification to District Health Offices for distribution to health centres, schools and households.
They are also distributing oral rehydration solution to those affected by cholera.
He said the country's health personnel is well trained to handle cholera and other potentially catastrophic outbreaks.
"We are ready to combat cholera. Zimbabweans are knowledgeable and we can deploy material that is required to combat the disease easily. We have special facilities that are already there," said Dr Mangwiro.
Local health experts interviewed this week said most children susceptible to cholera are born to families that abhor health-seeking behaviour, either for religious or cultural reasons, and live in poor and remote communities where health systems are less resilient.
They said Government and health stakeholders should address treatment hesitancy via the implementation of an inclusive community engagement strategy that involves accurate information on vaccination, debunking religious and cultural myths towards treatment and integrating a framework with the help of cultural, religious and community leaders.
Many fatalities have occurred in the communities or at health facilities due to people coming late for treatment, mainly due to religious beliefs.
Experts also say there is need to adopt a framework where community health workers integrate local languages in disseminating information to improve community knowledge on vaccines and confidence in the ongoing vaccination blitz.
The recent cholera outbreak in the country started on February 12, 2023 when the first case was recorded in Chegutu, Mashonaland West Province.
To date, cases have been reported across the country, with cases having no epidemiological link to each other.