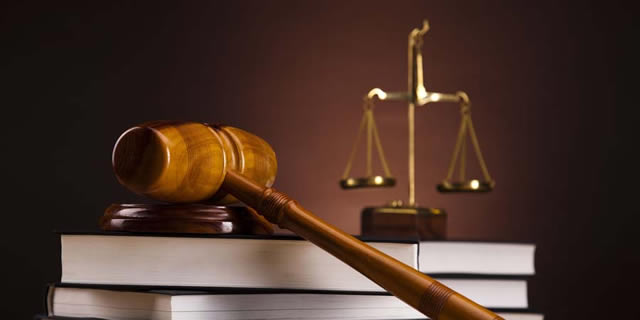 The ManicaPost
Luthando Mapepa Chipinge Correspondent —
A CHIPINGE woman (38) has filed $10 000 adultery damages against a nurse stationed at Mutema Clinic for having an affair with her husband.
The woman, Ida Kamuloni (Nee Chandomba) of House Number 4278 Medium- density, Chipinge, alleges that the nurse, Mugove Gumeyi, is having an affair with her husband, Try Kamuloni. The couple is married under the Marriage Act (Chapter 5:11).
The matter failed to kick-off on Tuesday after Gumeyi's lawyer successfully applied for an adjournment to July 5 as his client was reported to be not feeling well.
Chipinge magistrate, Mr Poterai Gwezhira, presided over the matter. According to the summons, Ida Kamuloni who is the plaintiff is claiming that Gumeyi destroyed her marriage by being in an adulterous affair with her husband.
She claimed that Gumeyi and Try Kamuloni sired three children out of wedlock.
"On various occasions in Chipinge, Mugove Gumeyi unlawfully associated with my husband, Try Kamuloni and engaged in an intimate relationship knowingly and well aware of our marital status.
"I tried to plead with the defendant several times to stop the alleged affair, but to no avail. My husband left our matrimonial home and relocated to Mutema area where the defendant is working.
"Their relationship hurt and impaired my dignity in the community. I also lost love, care of my children's and conjugal rights from my husband as a result of this adulterous relationship. Therefore, I claim the payment of $10 000 of adultery damages," she said.
Through her attorneys, Gwamanda Law Firm, Gumeyi (defendant) dismissed Ida Kamuloni's claims and argued that she was married to Try Kamuloni under unregistered customary law.
She further argued that before Ida Kamuloni had upgraded her customary marriage through a wedding, the defendant (Gumeyi) was already married to Try Kamuloni under customary law.
"This is denied because the defendant never committed adultery as alleged at all. Defendant has the right to enjoy conjugal rights with her customary law husband, together with other mutual obligations which flow from the marriage institution. In other words, both Ida and Gumeyi are both married to Try Kamuloni under a polygamous customary law marriage," reads part of Gumeyi's opposing affidavit.